Spiegel Onine hosted a competition that asked the question, what makes a vibrant neighborhood? Our response builds on the idea that shared resources enhance the social quality of positive neighborhood interactions based on common interests such as sharing of skills, art, exercise, and education.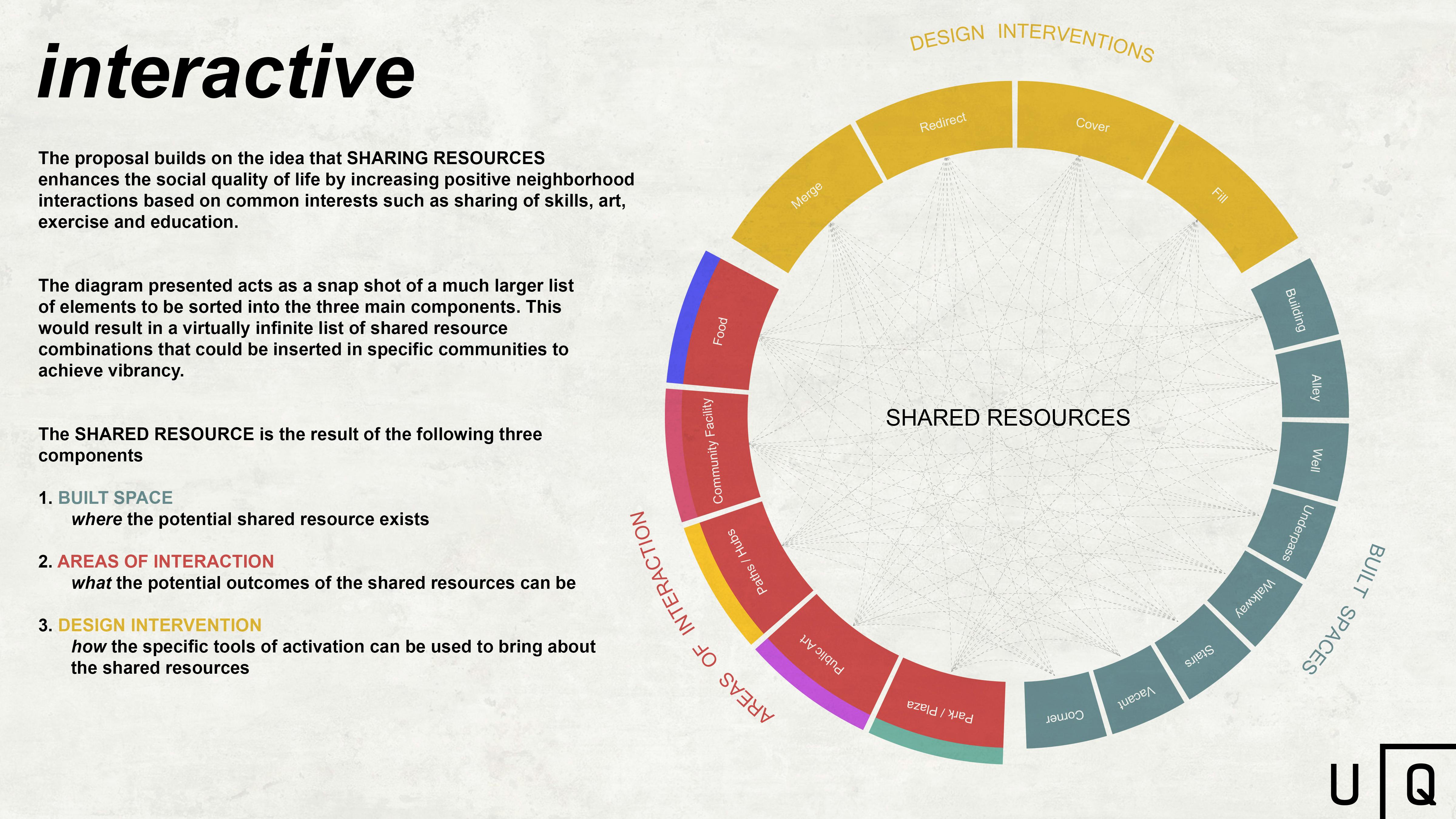 We studied possible outcomes of new architectural compositions within the neighborhood of Gaothan in the suburb of Chembur East in Mumbai, India.
For our site, we focused on three large water wells surrounded by unused public space nested within Gaothan.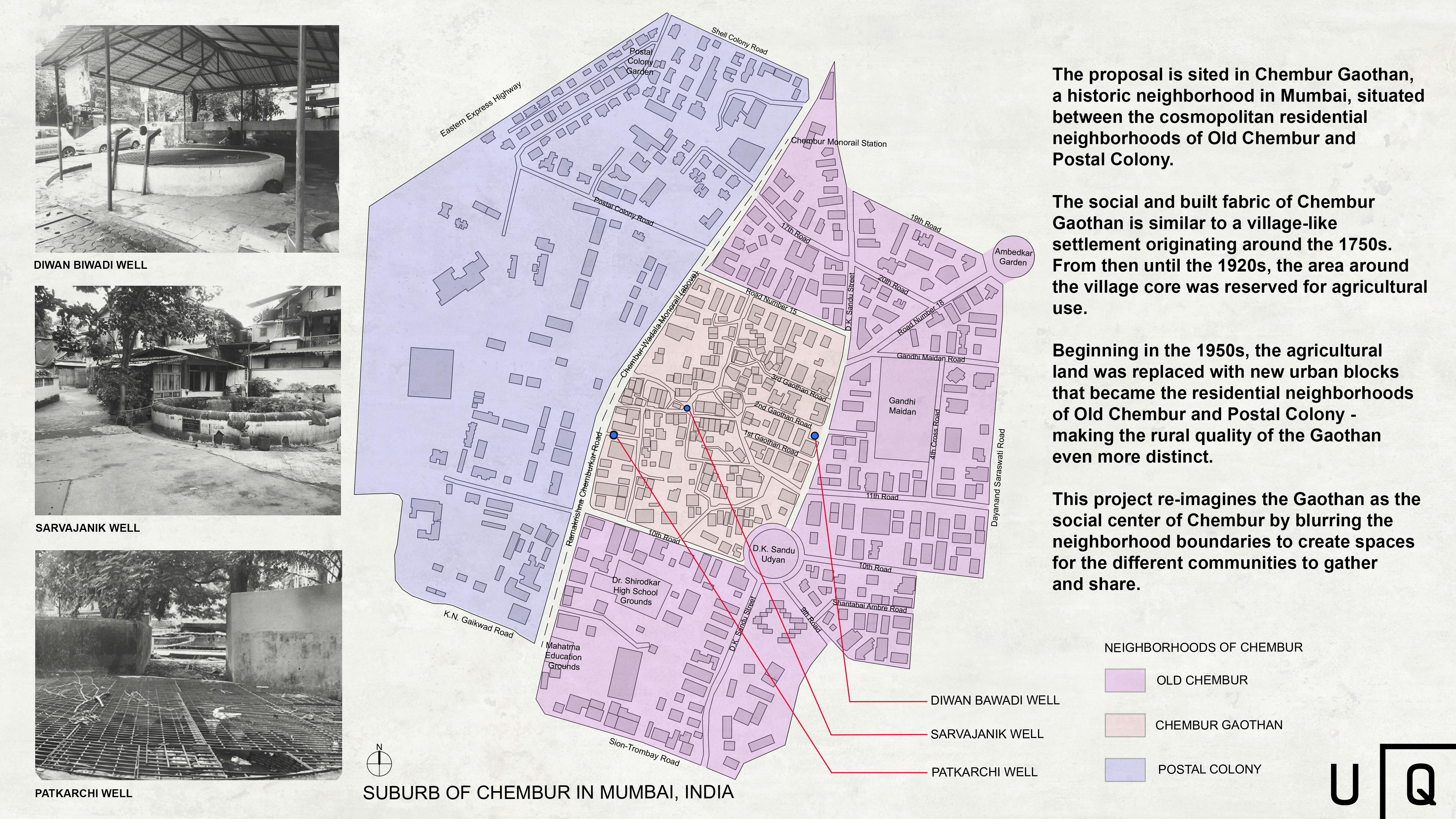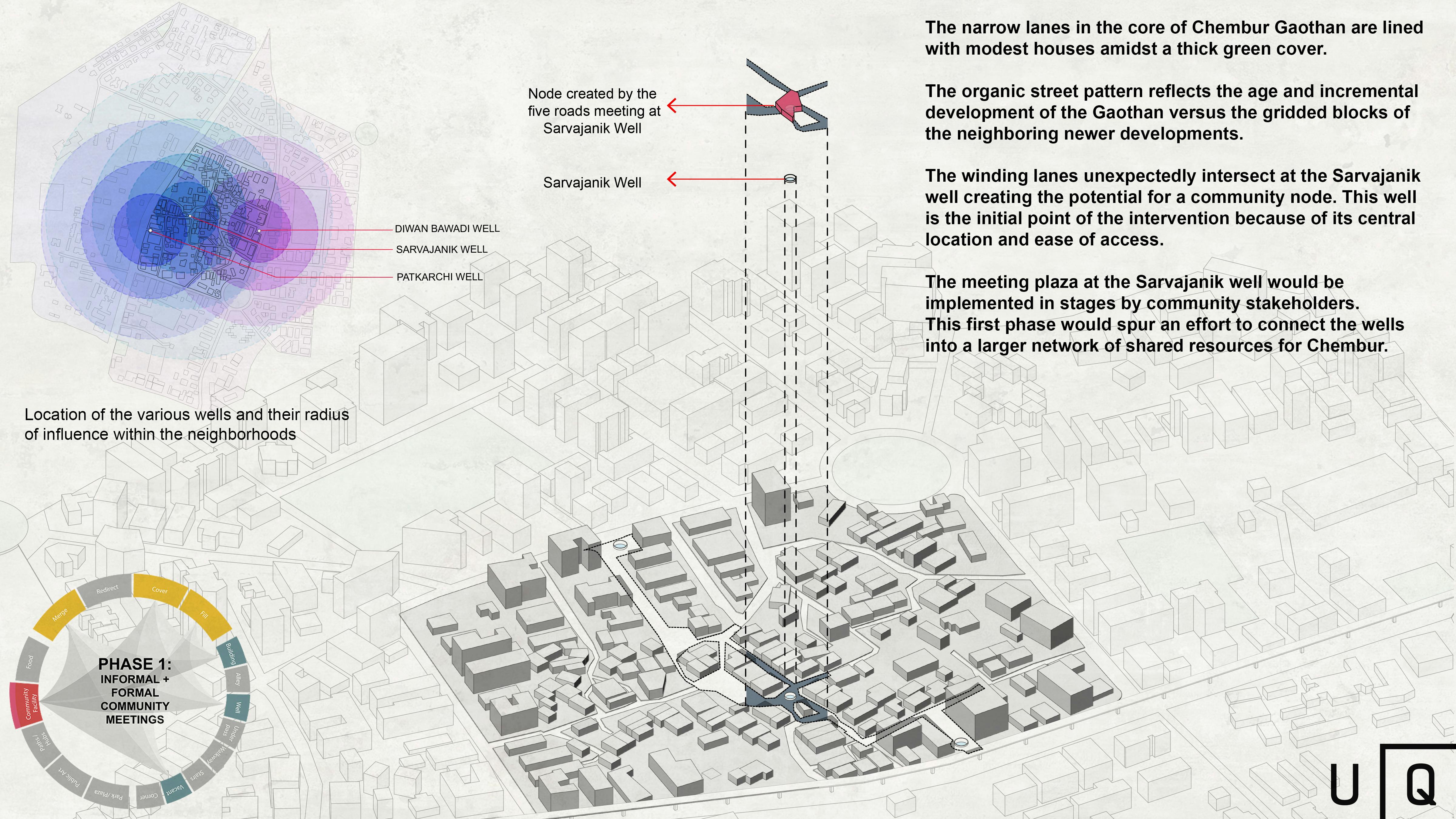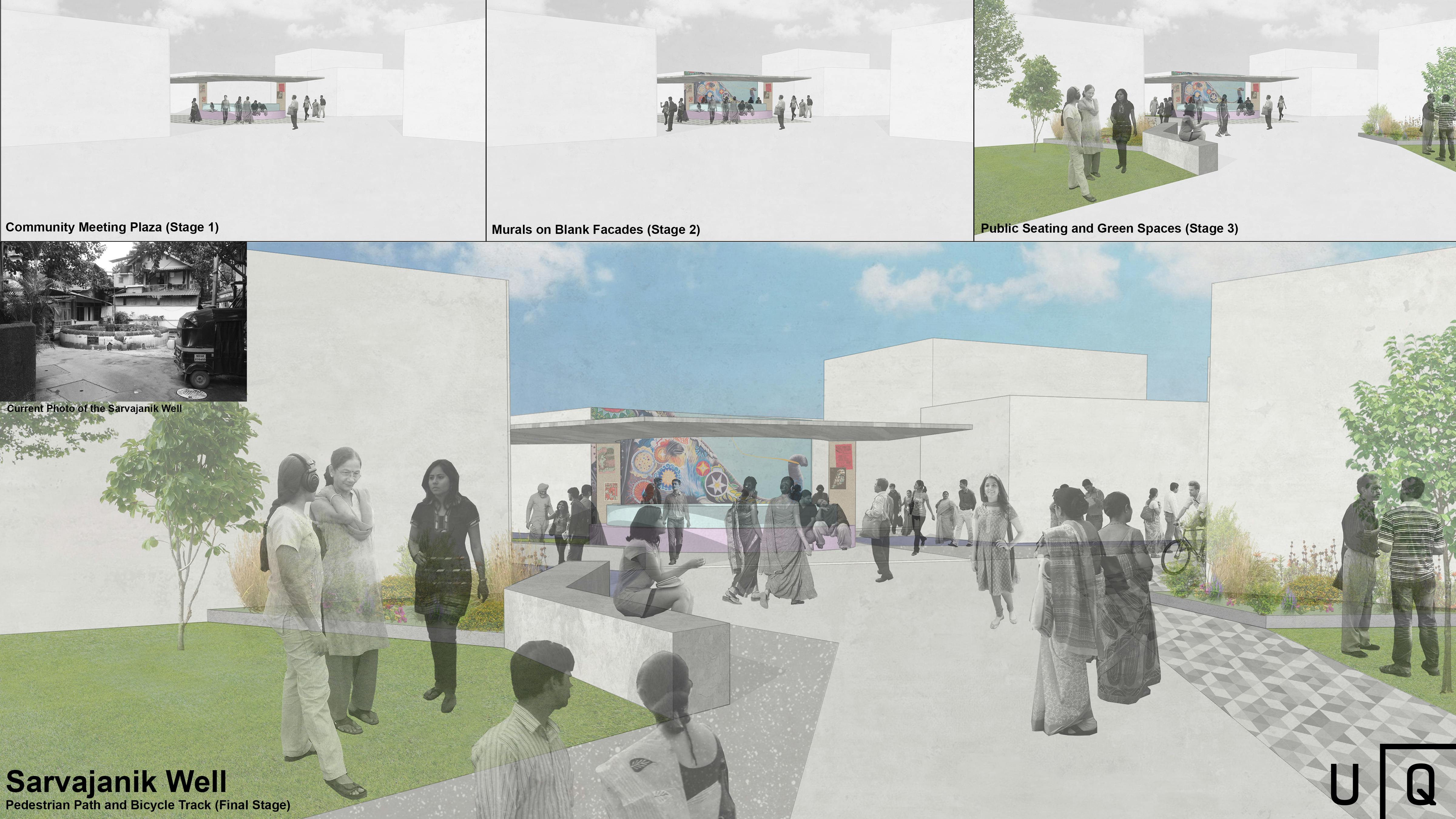 The master plan and diagrams define site and resource expansion to connect all three wells in multiple phases.