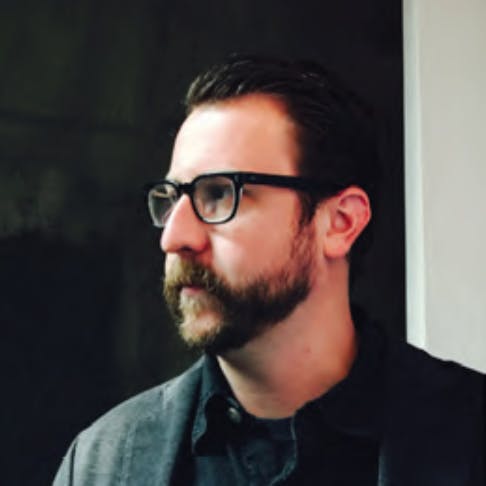 Jeffrey Nesbit
Urbanist
Jeffrey S. Nesbit has been a frequent collaborator on many of the firm's design proposals and brings an expertise in urban landscapes. He is also the founder and director of Haecceitas Studio and is currently pursuing a doctoral degree at Harvard's GSD.
His previous experience includes leading design teams within the international design studio in Seoul, Korea for Heerim Architects. His competition submittal for the Central National Infrastructural Agency in Abu Dhabi, collaborated with J. Arndt, received first place and 'contract awarded'. In the fall of 2009 he returned to native Texas, working as a designer for Kell Muñoz Architects in San Antonio. As a designer, Nesbit has contributed on a variety of completed municipal projects in Texas such as, Hedwig Village City Hall, Liberty Public Library, and the Edwards Aquifer Authority in downtown San Antonio. In addition to his professional works, he teaches architecture design at the University of North Carolina at Charlotte along with co-directing urban design studios in Seoul, South Korea and Shanghai, China. Nesbit has received various honors for his teaching and built works and has been selected for multiple publications, including gallery exhibitions in Texas, Philadelphia, New York City, Beijing, and Seoul.
Collaborators
Along the way over the past decade, we've found that many others share our vision. This has led to a wonderfully collaborative studio model in which we are close partners with our clients, many of whom are non-profits, community development organizations, and other mission-driven private companies. We also collaborate across disciplines in partnership with allied individuals and organizations, bringing together the necessary expertise to develop innovative design solutions, and leveraging our curiosity and flexibility in service of client and project needs.