Construction continues at 1159 River Avenue, a 19-story new supportive housing and affordable housing development that will be completed in 2023. In late December, the last concrete pour was completed in the superstructure, topping out the building.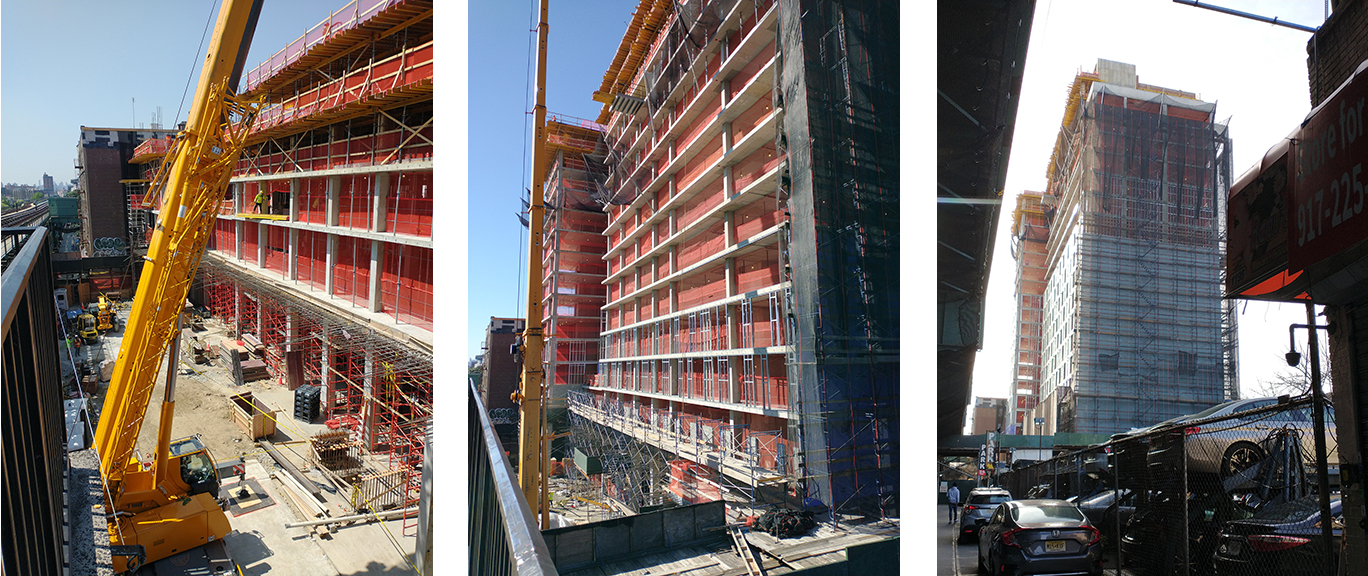 UQ has been monitoring construction, focusing recently on the façade, as the masons work on the east wall along the rear terrace. The pattern of the window openings and brick details, though hidden behind the scaffolding, is beginning to take shape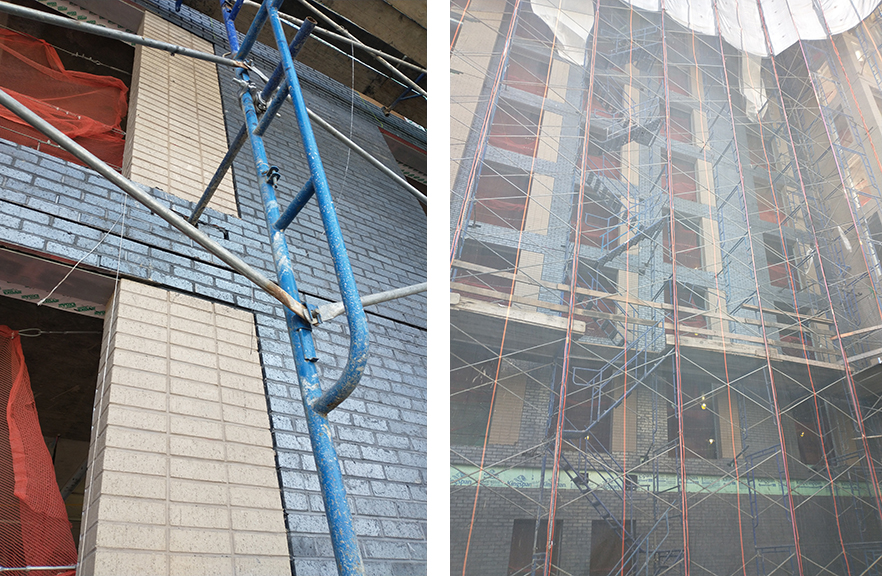 Exterior framing is complete on the opposite side of the building, fronting the elevated rail of the 4 train. The 30' setback along the street wall on the River Avenue side is being utilized for staging and placement of a crane within the building footprint to deliver materials into the tower. The first floor commercial space and roof will be built out after the tower envelope is completed and the crane is no longer needed.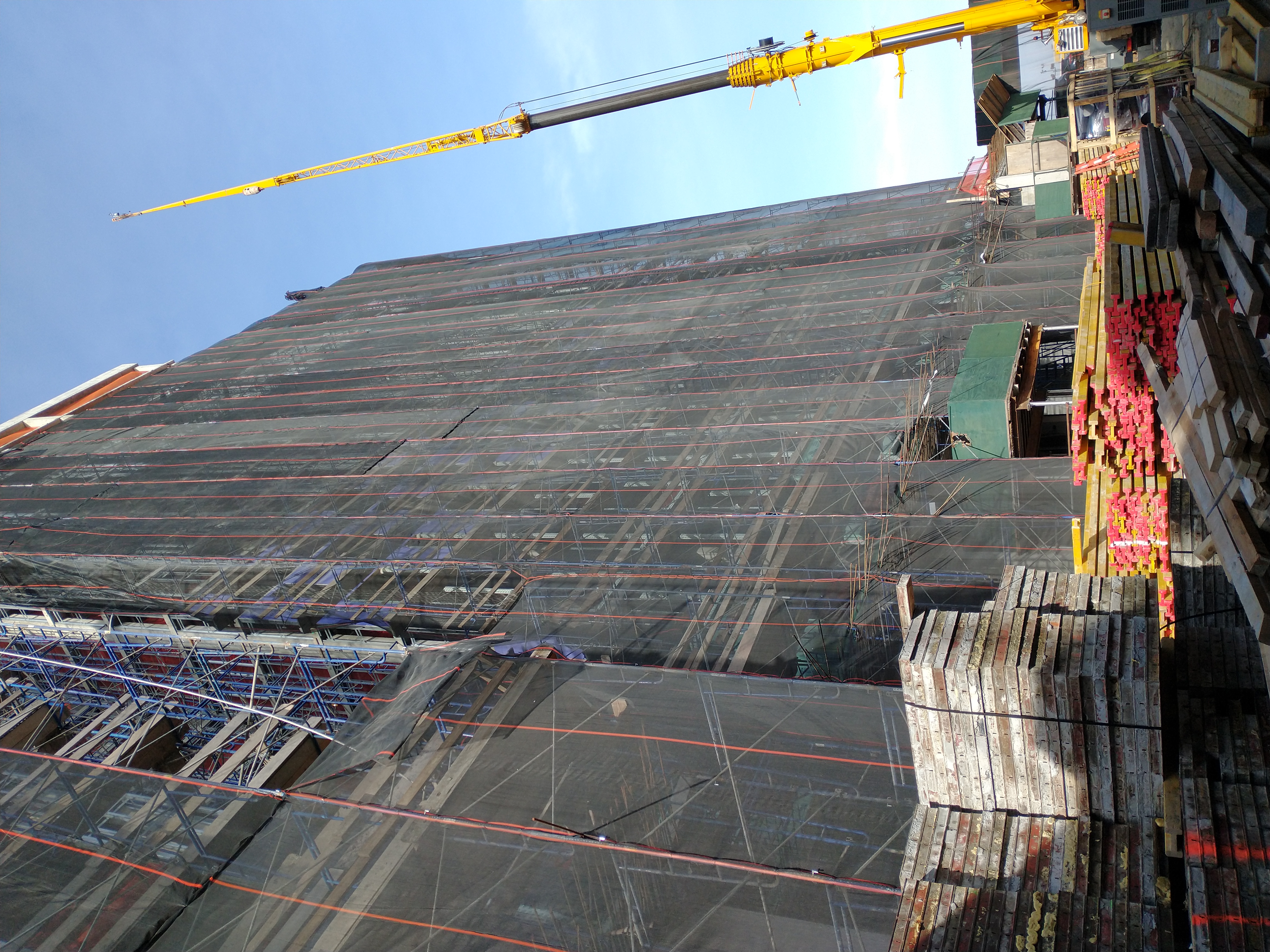 A major design feature of the building are the double-height lounge spaces which connect two floors together within the tower. As the building rises above the surrounding context, those lounges angle the tower towards the south overlooking Mullaly Park, Yankee Stadium, and beyond to the Manhattan skyline.