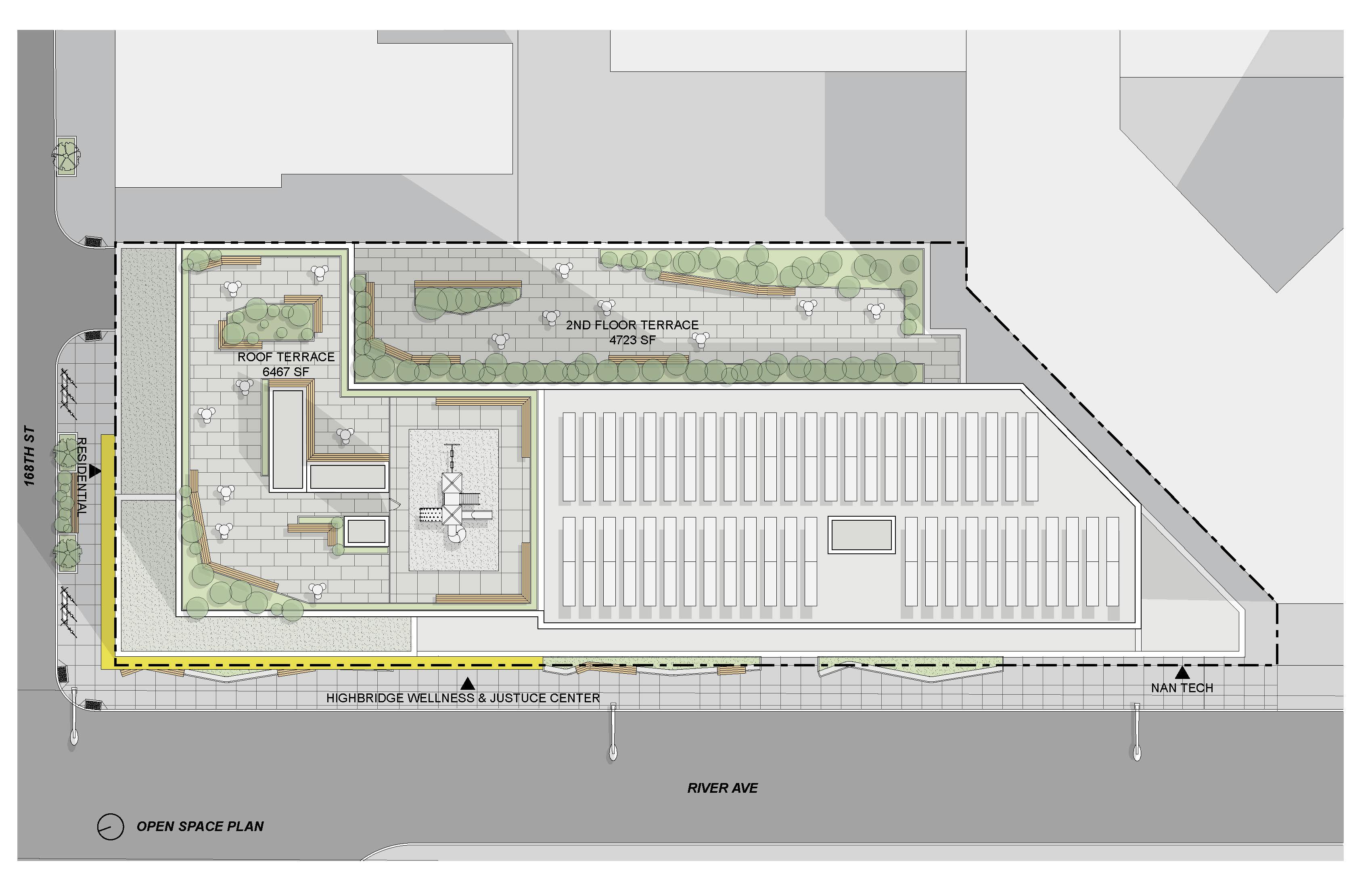 The development site is adjacent to the elevated subway tracks of the 4 Line with its major ground level street frontage facing the underside of the rail structure. To improve the streetscape, the building sets back a few feet from the street along River Avenue, widening the sidewalk and providing space for plantings and better lighting. In addition, the Highbridge Wellness and Justice Center has its entry lobby, multipurpose café/meeting space, barbershop training space, and other circulation spaces near the street behind large sections of storefront glass to create transparency and enliven the pedestrian experience.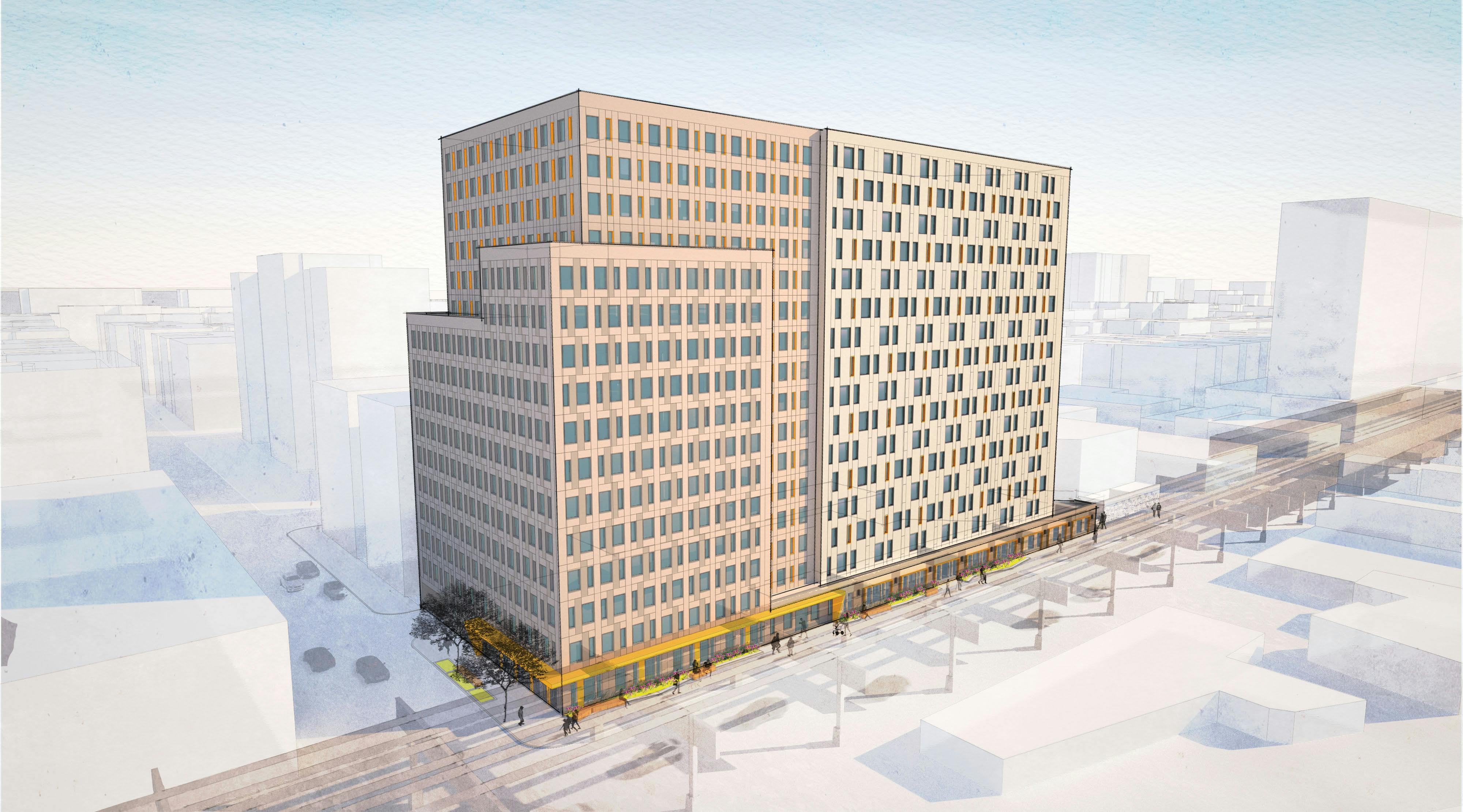 The proposed building enhances the streetscape in a variety of ways. The HWJC is located along the long street front facing River Avenue and the rail structure and wraps around the corner. The main circulation spaces are located at the street wall and widened into a series of loggias that contain the entry lobby and a multi-purpose café/meeting space, with a waiting area and lounge at the corner. All of these spaces are visible through large sections of storefront glass framed in a canopy trim that matches the overall building fenestration color and patterning. Within these frames are located classrooms and a barbershop training space.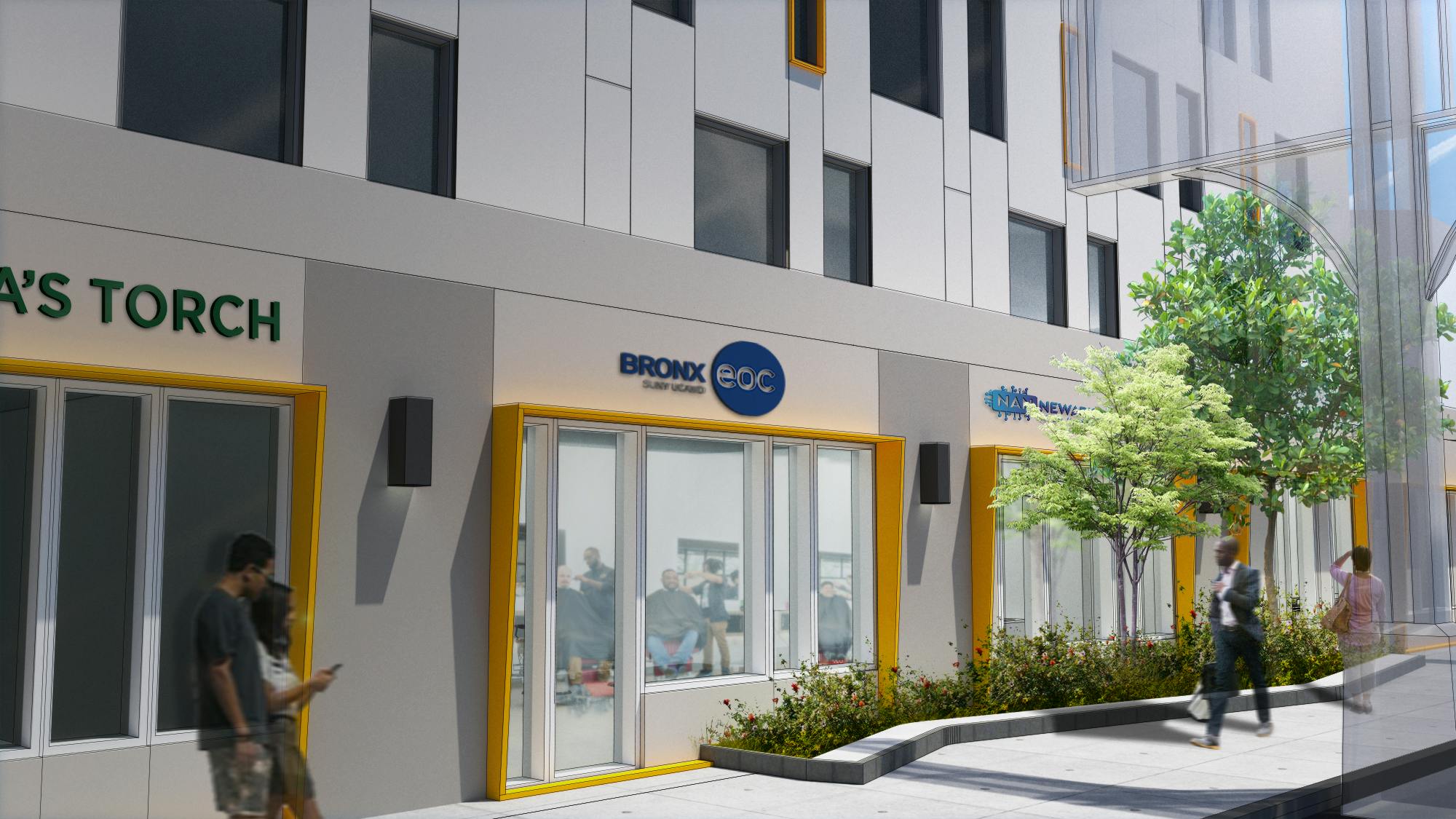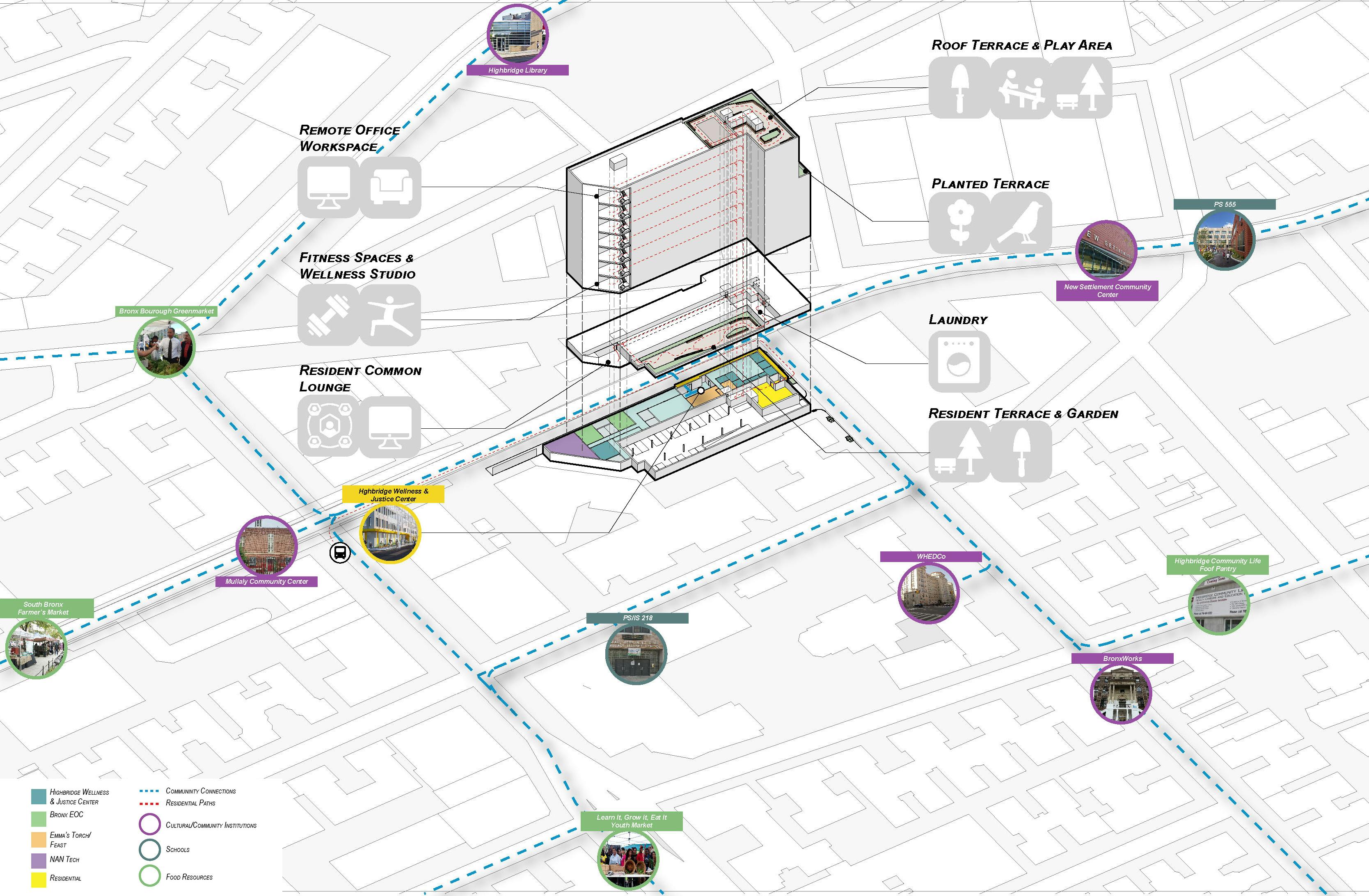 The site connections are also a key component in the building design and program. In studying the area, it became apparent that a number of community centers, pools, gyms, and other facilities are within short walking distance of the site. Within a slightly wider radius are several art institutions and courthouses that form the civic and cultural backbone of the South Bronx. Our proposal for the Highbridge Wellness and Justice Center("HWJC") provides a major new community facility for this area that can leverage these resources and provide new space for youth, wellness and educational programs that are not duplicated by the many other facilities in the area.
The building design treats the "rear" façade or western face, which would normally be the back of the building, as a primary façade crafted with care and detail to be seen from the Grand Concourse and signal a gateway to the new Jerome Avenue context.