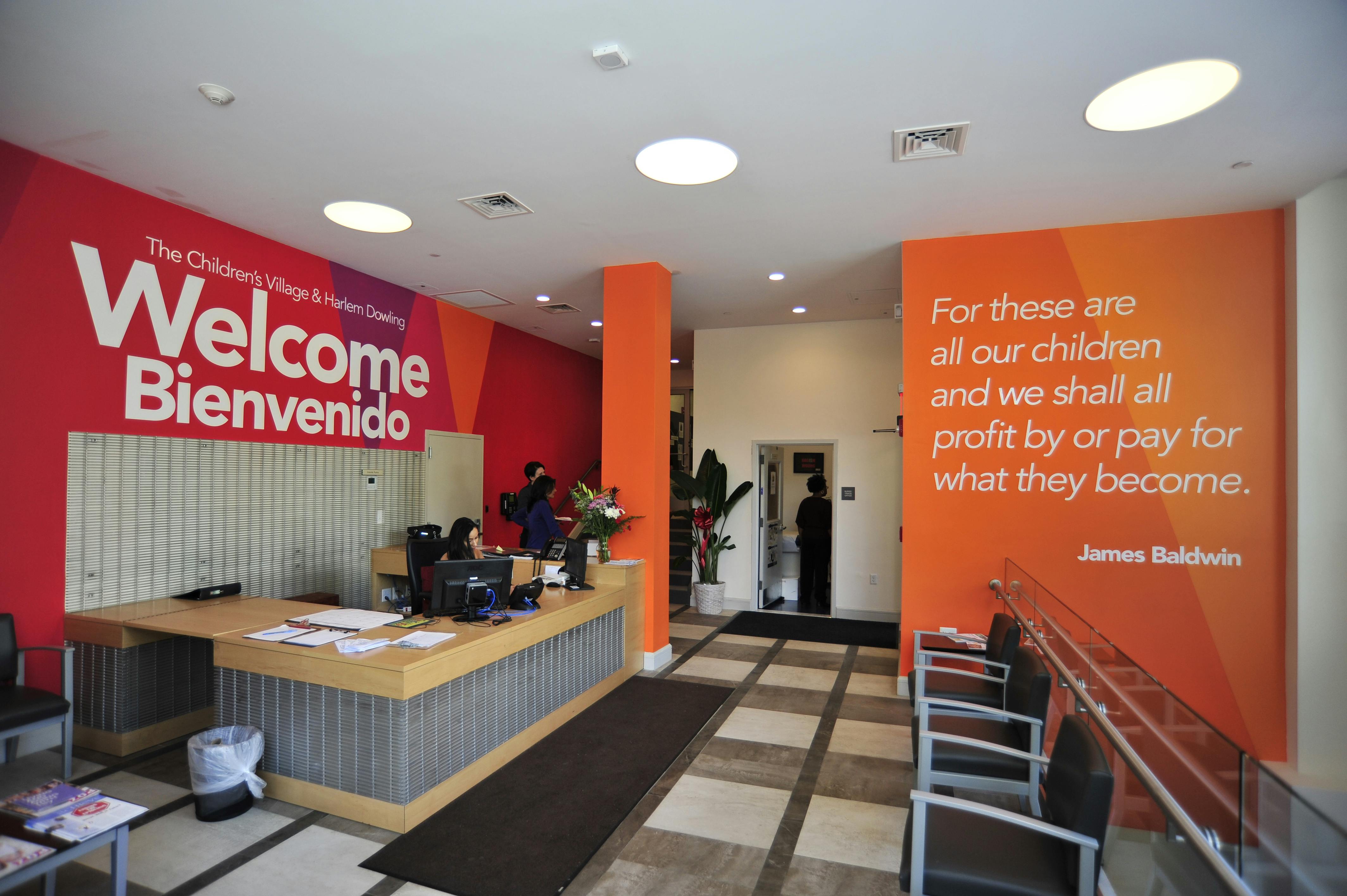 The original institution was burned down in the infamous New York City Draft Riots of 1863. This project, timed to coincide with the 175-year anniversary of Harlem Dowling's founding, will mark the first time since the Draft Riots that the institution will have its own home in Manhattan.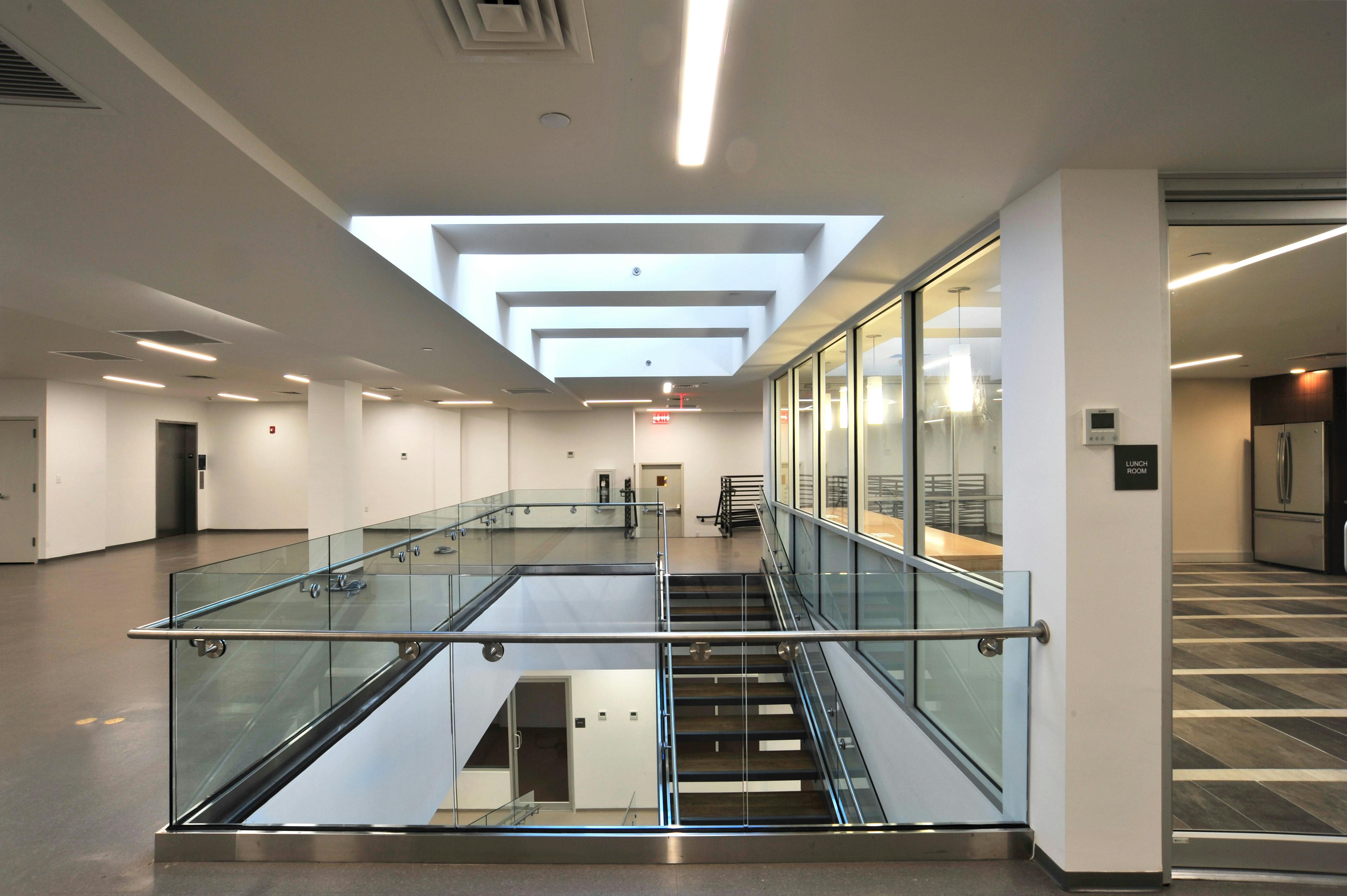 At the same time, the material choices, the ground floor, and the top floors provide a variation on this theme that makes the building stand out from its context in a manner that speaks to the mission and purpose of Harlem Dowling.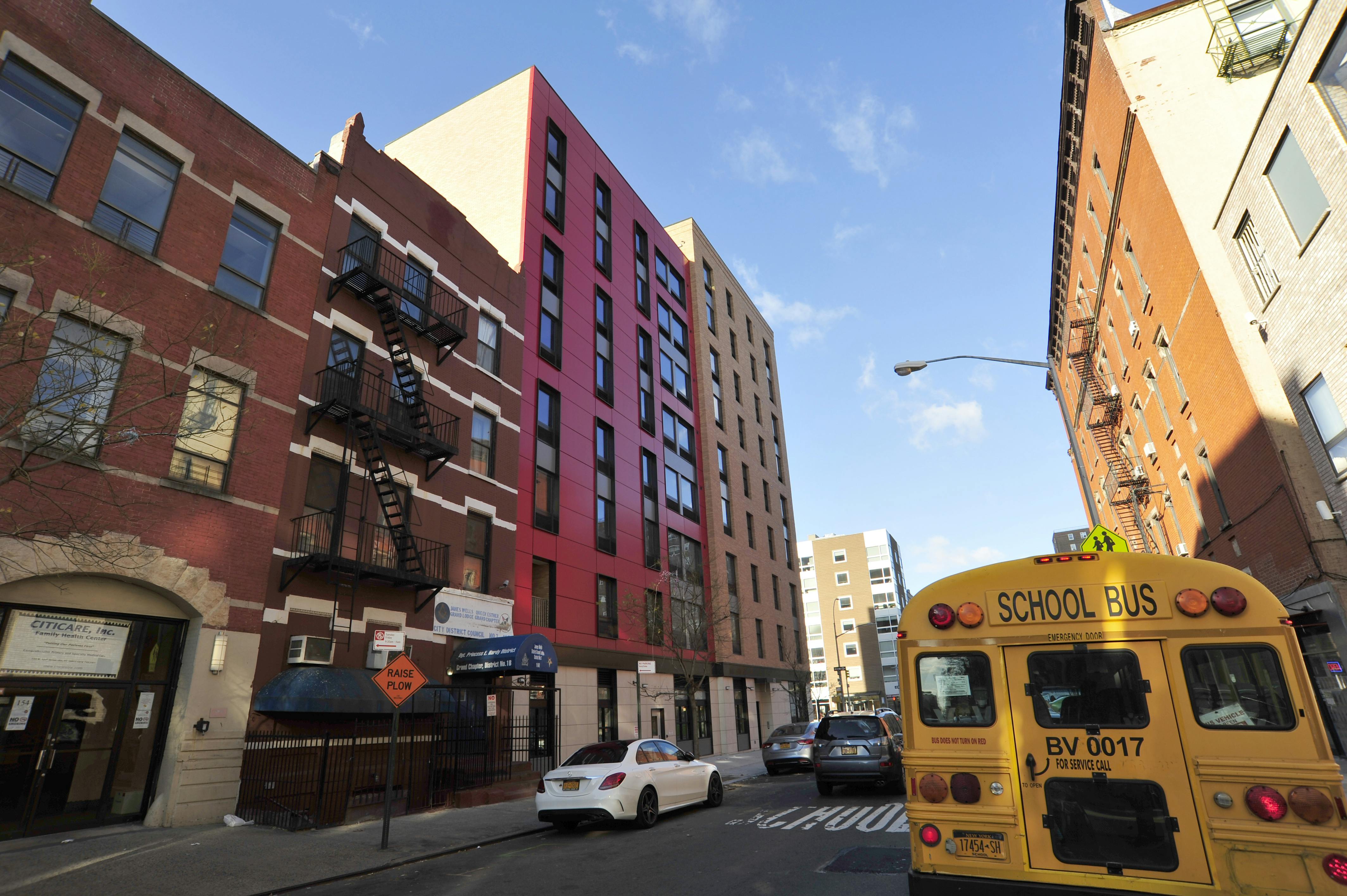 The red and pale yellow metal panels on the facade act as a counterpoint to the more traditional brick, providing an outward vibrancy reflecting the program and mission inside.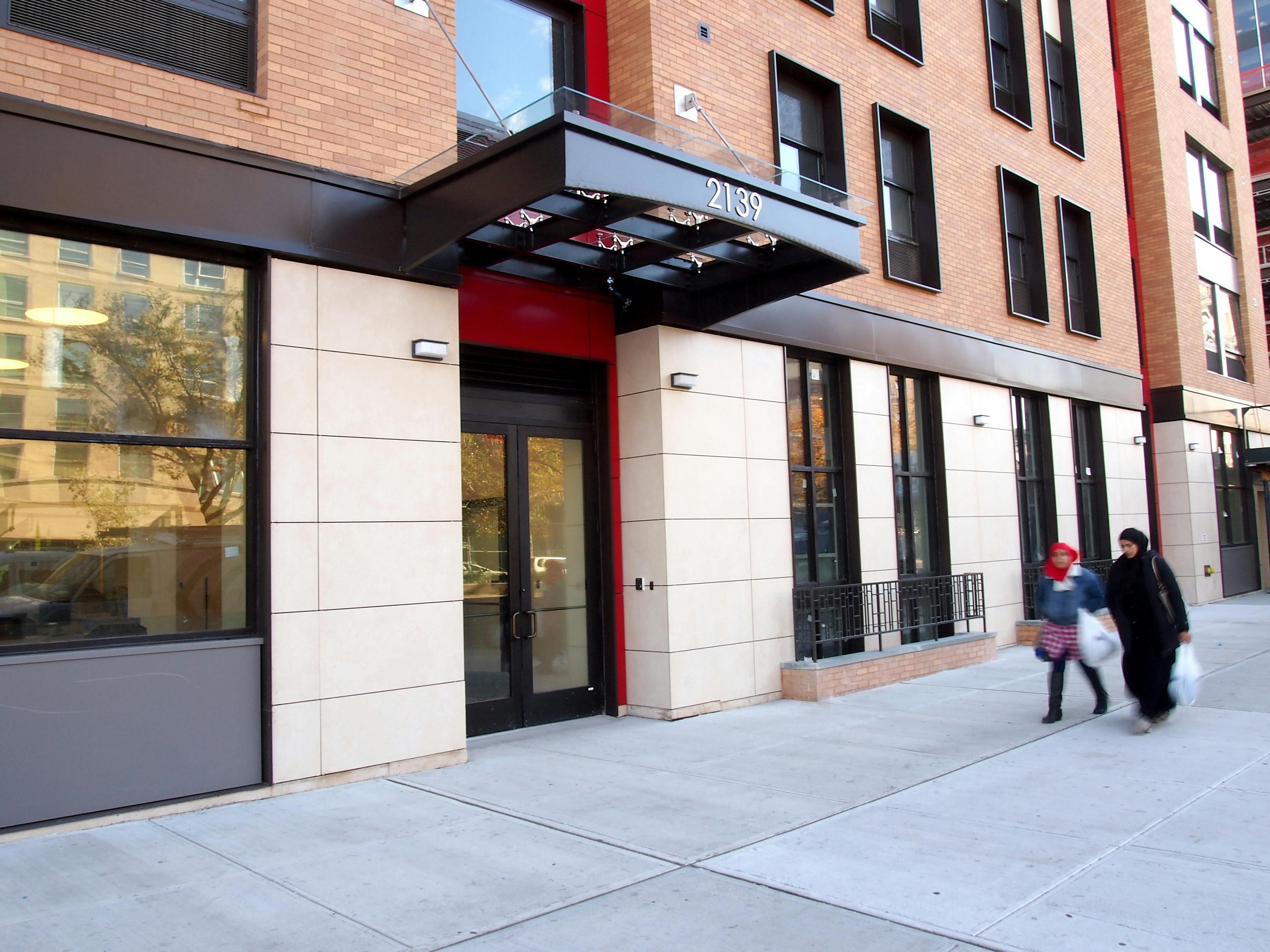 At the ground floor, a double facade is employed, with the first floor elevated and setback from the facade to allow light to the cellar spaces below. These two facades together create a rhythmic syncopation, evocative of Harlem's rich cultural history.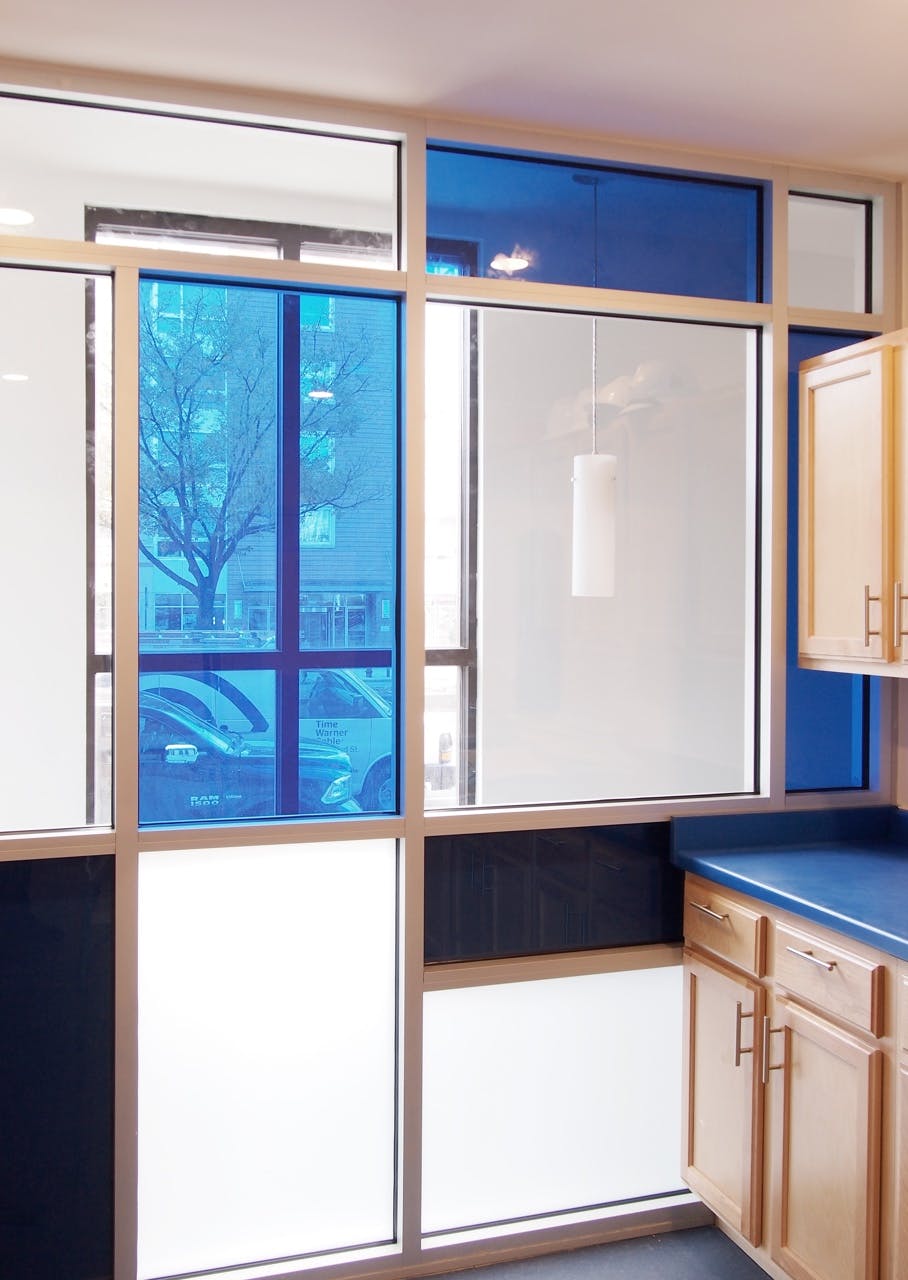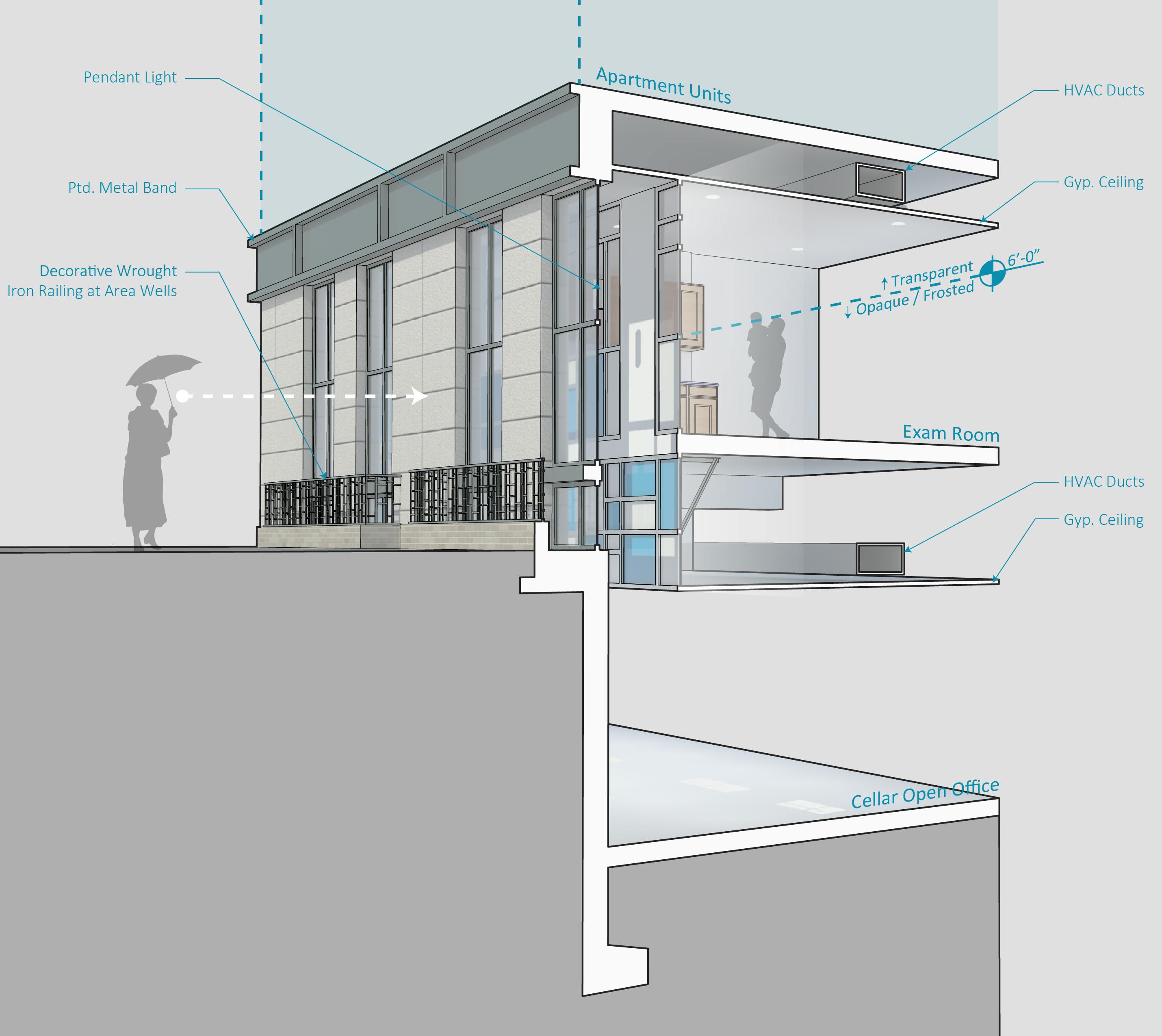 This syncopation is repeated in the window and mullion design on the top floors, where studio units are set aside for young adults aging out of the foster care system, but who still need assistance and housing.