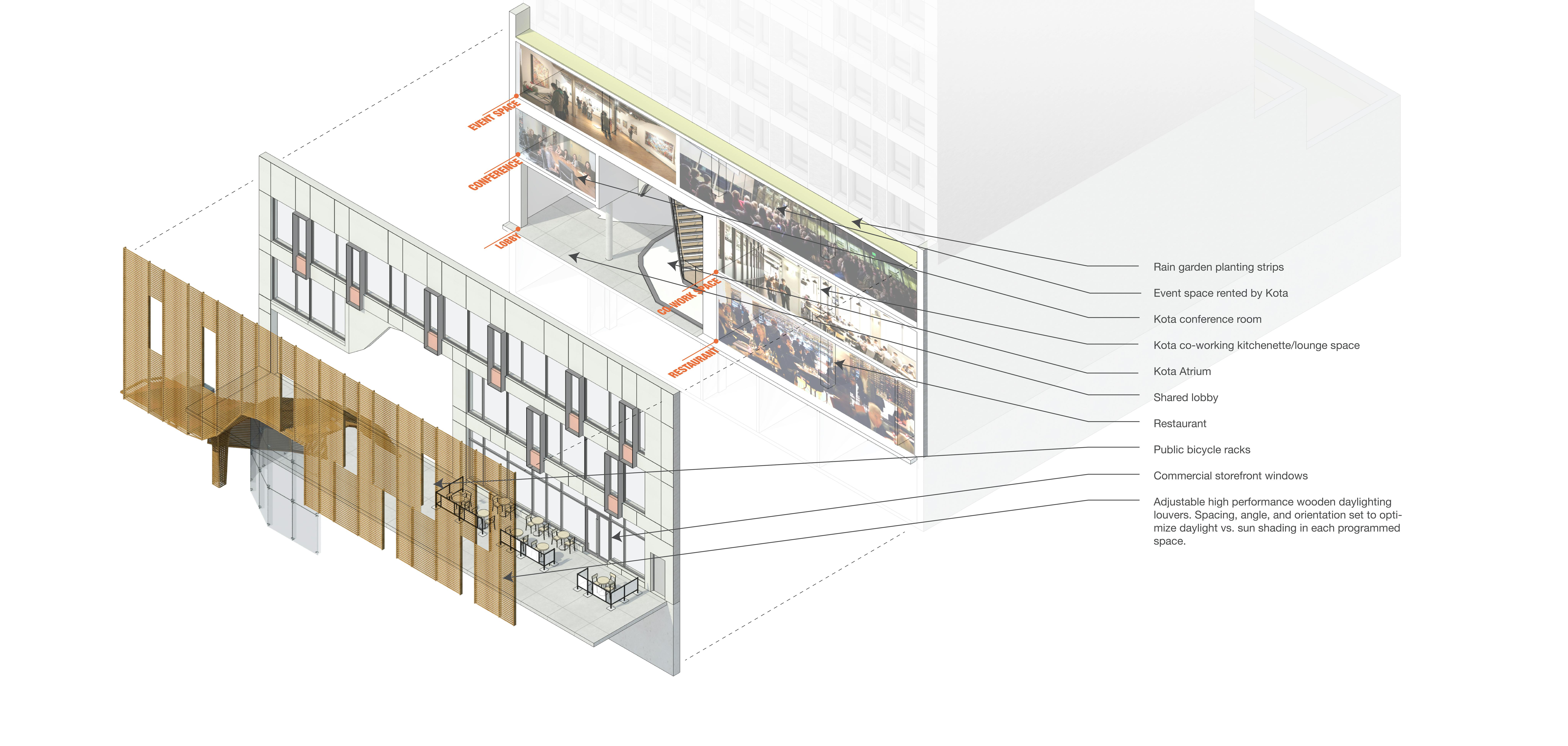 Their spaces include a shared co-working space for small social entrepreneurs who share Kota's mission, rentable event space, and additional commercial office space for rent. Above KOTA's space on floors 4 – 8 are twenty-five (25) permanently affordable housing units managed by Covenant House.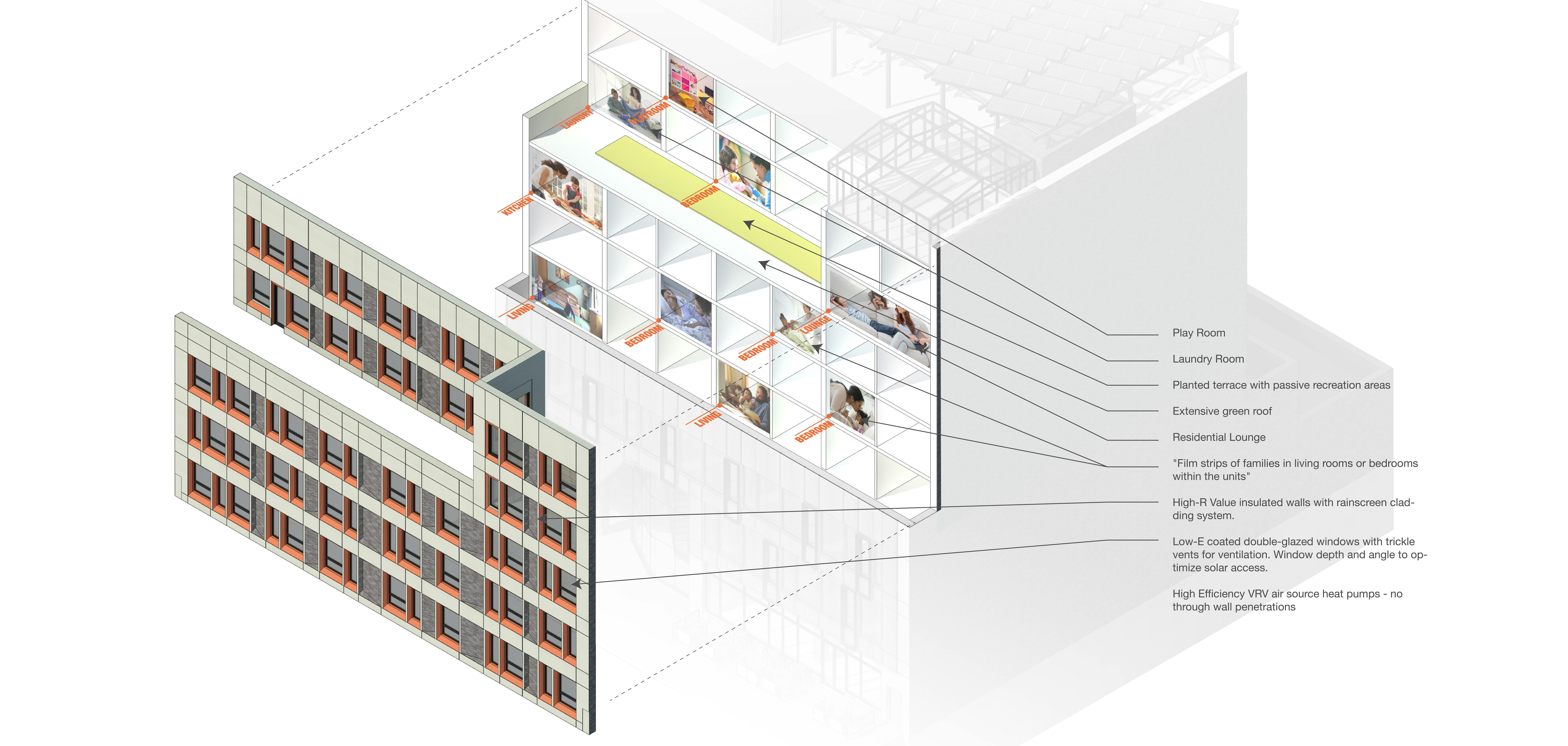 The residential tenants are primarily young people, some of whom are formerly homeless and are single mothers with children. There are play rooms and exercise areas on each floor along with a large central lounge to serve this population.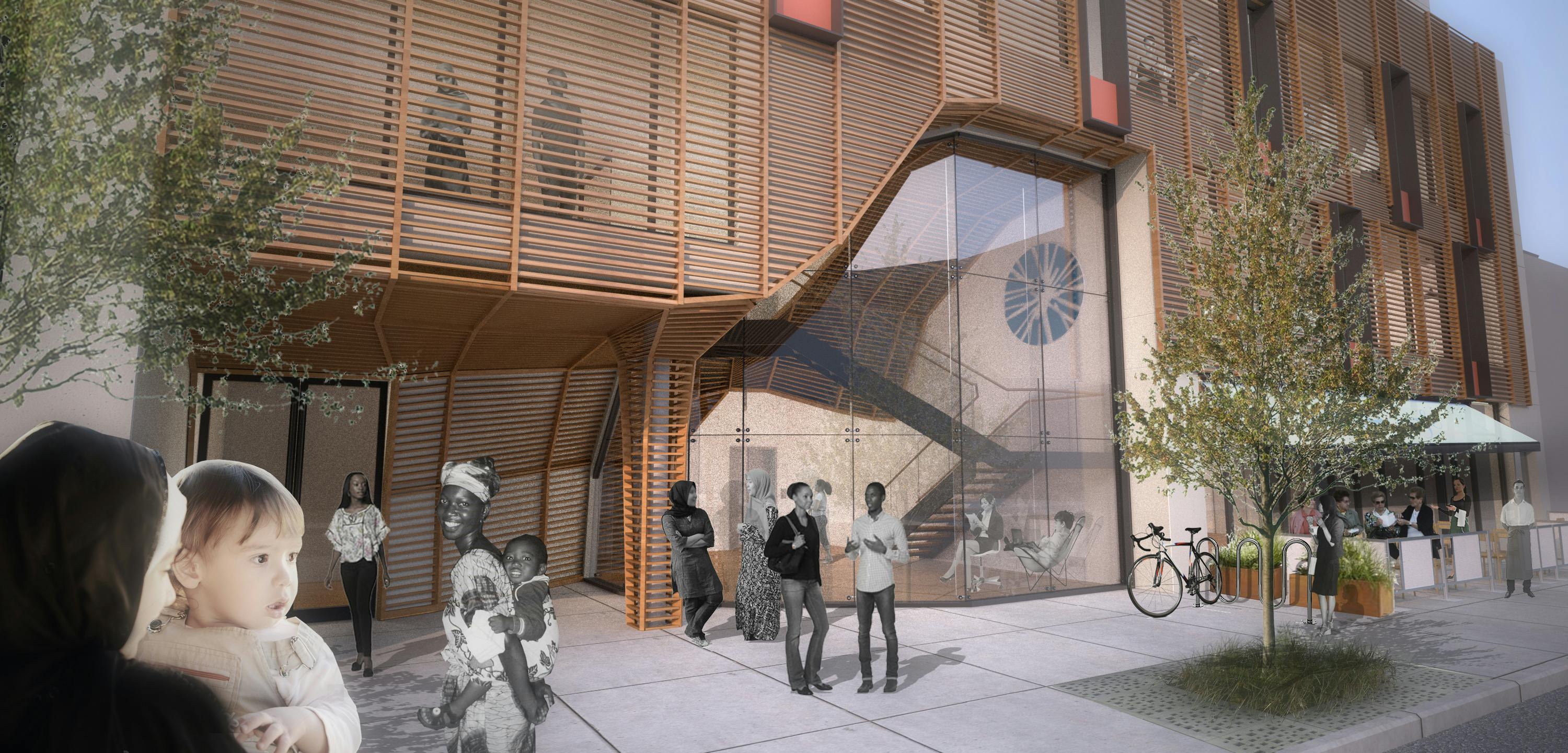 All the programs and users mix at the street level where there is a restaurant on one side and on the other a shared lobby leading to a daycare space, rear garden, residential lobby, and the Kota atrium – a two-story glass-enclosed sculptural lobby.
It is here at the street entrance to the shared lobby and the Kota atrium that the shared ideals and potential cross-programming and interaction of these two groups, Kota and Covenant House, find form.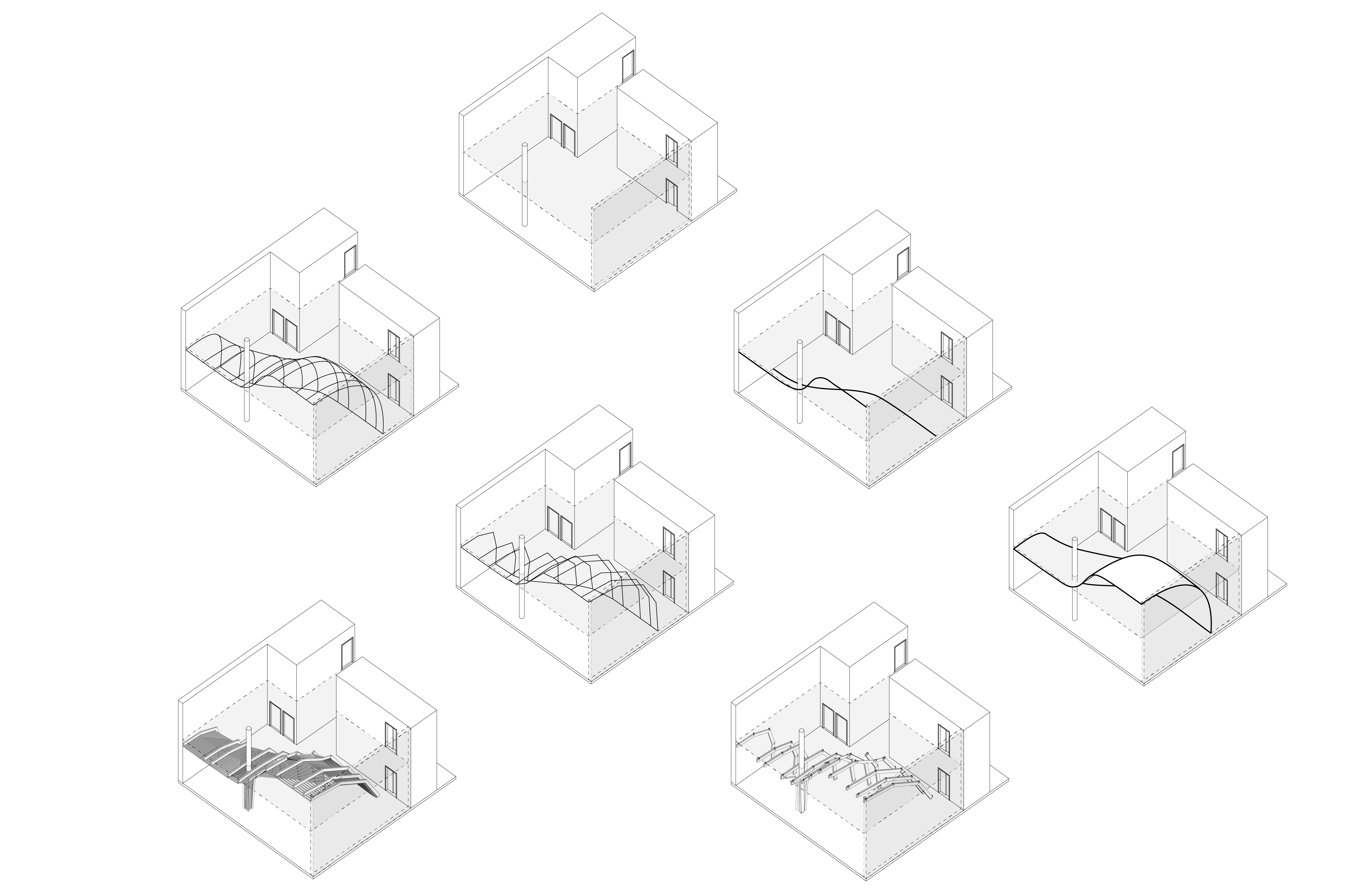 The building steps back from the street at the entrance forming a kind of front porch that is overlooked by the floating concrete stair, glass curtain wall, and curved lattice screen that forms the Kota atrium. Together, these elements, along with the restaurant, engage the street and draw people in.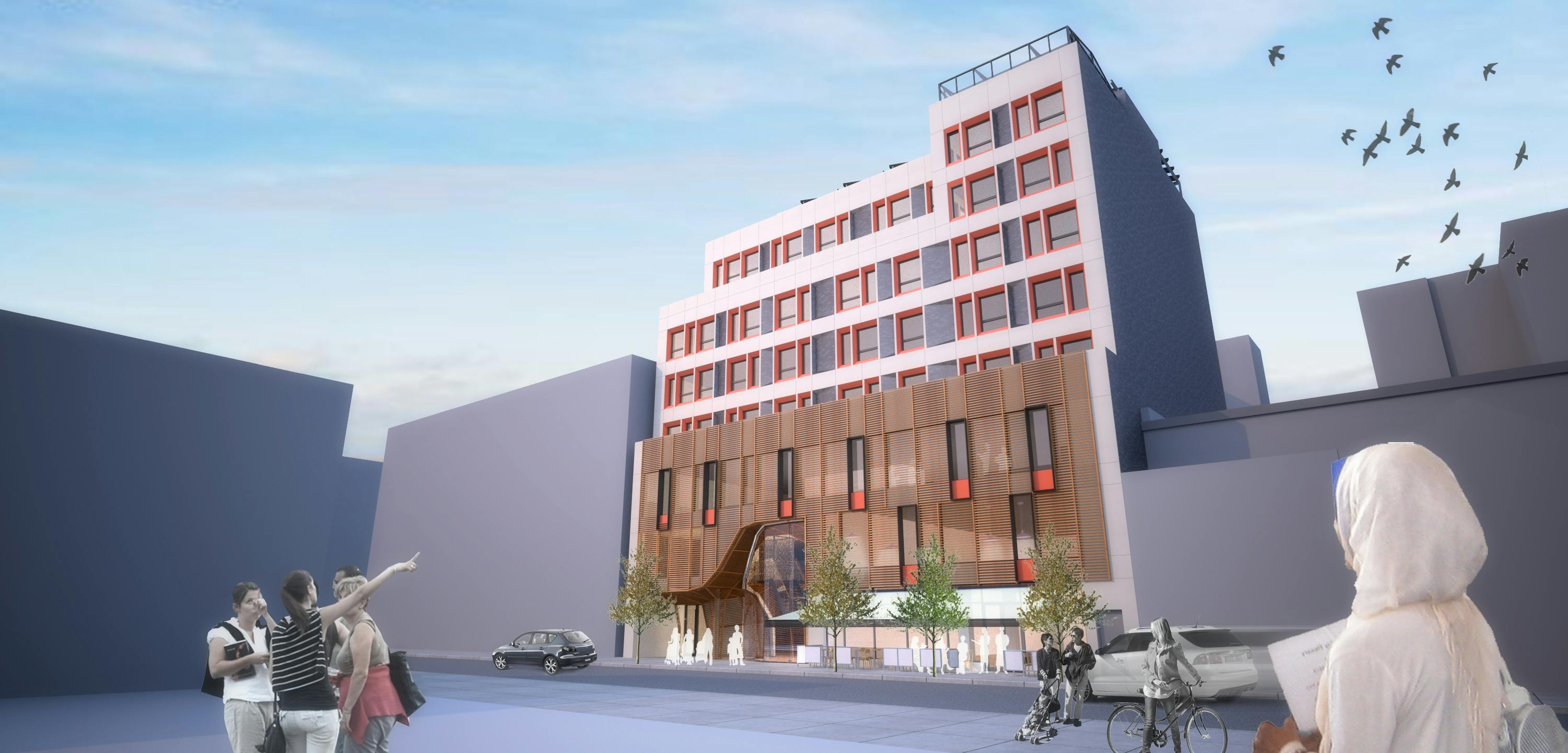 All of the most public functions are pushed near the front of the building to engage the street while they are also partially screened by a lattice of horizontal wooden slats.

To achieve the sculptural form of the lobby and entrance, parametric software was used to optimize the geometry so that it can be fabricated with standard building materials. While paying homage to the Finnish roots of Kota, this lattice is also a high-performance day lighting and sun-shading device.