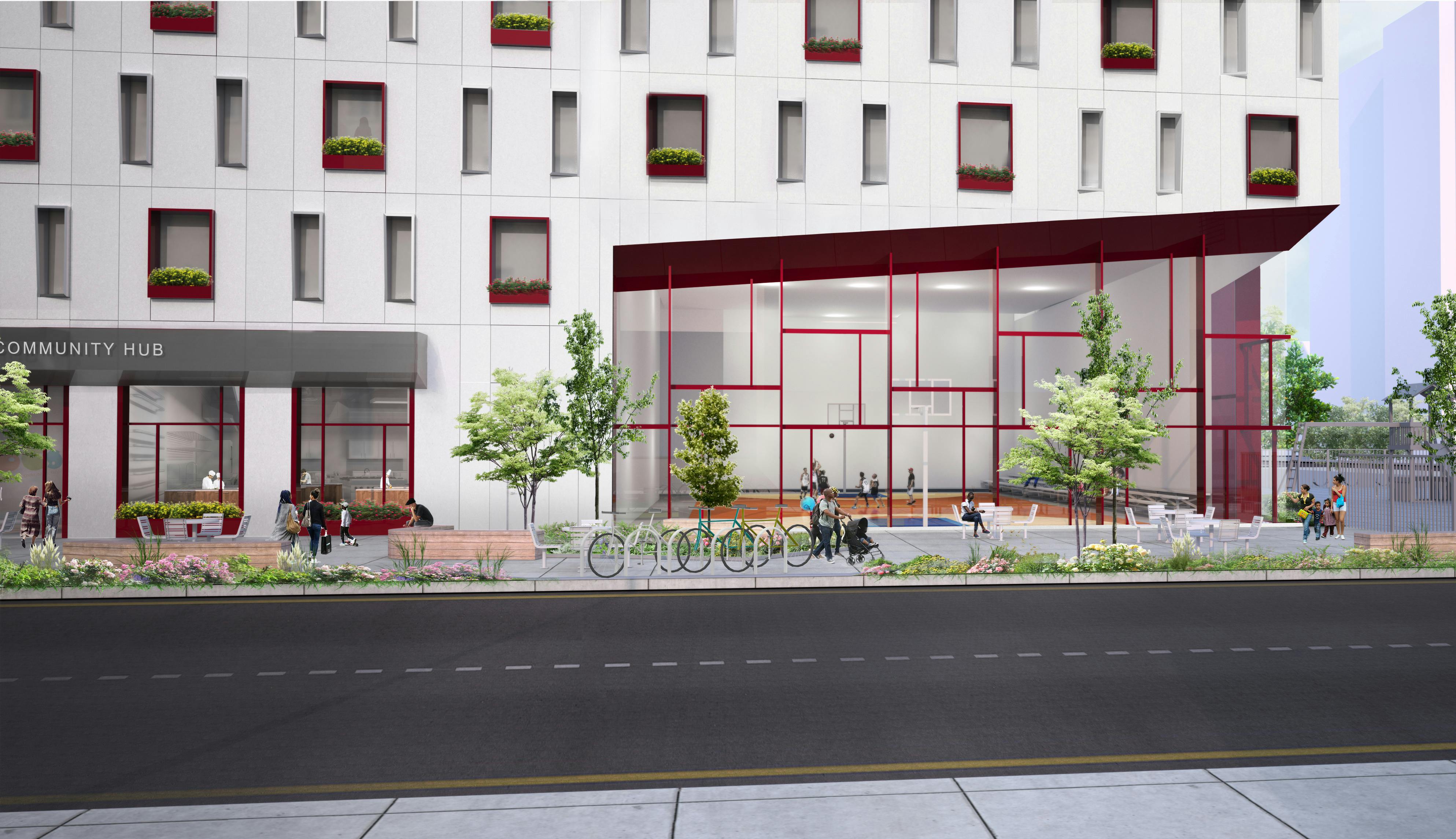 Parkside Commons is in an area of rapid transition straddling three distinct neighborhoods in Brooklyn – Prospect Lefferts Gardens, Flatbush, and East Flatbush A study of recent real estate trends situates the development at the leading edge of a remarkable gradient in socio-economic change, where rent pricing, listing prices, and property values have risen steeply from one side or our site to the other. The disparity in open spaces and amenities in the area tracks along with the gradient of change and the real estate trends. Parkside Commons utilizes this large open plot of land situated at the nexus of these forces to connect neighborhoods together by serving youth from the remarkably diverse school settings in the area and provide much needed recreational, commercial, and health related uses to both existing neighbors and the new community of affordable housing tenants that will occupy the site.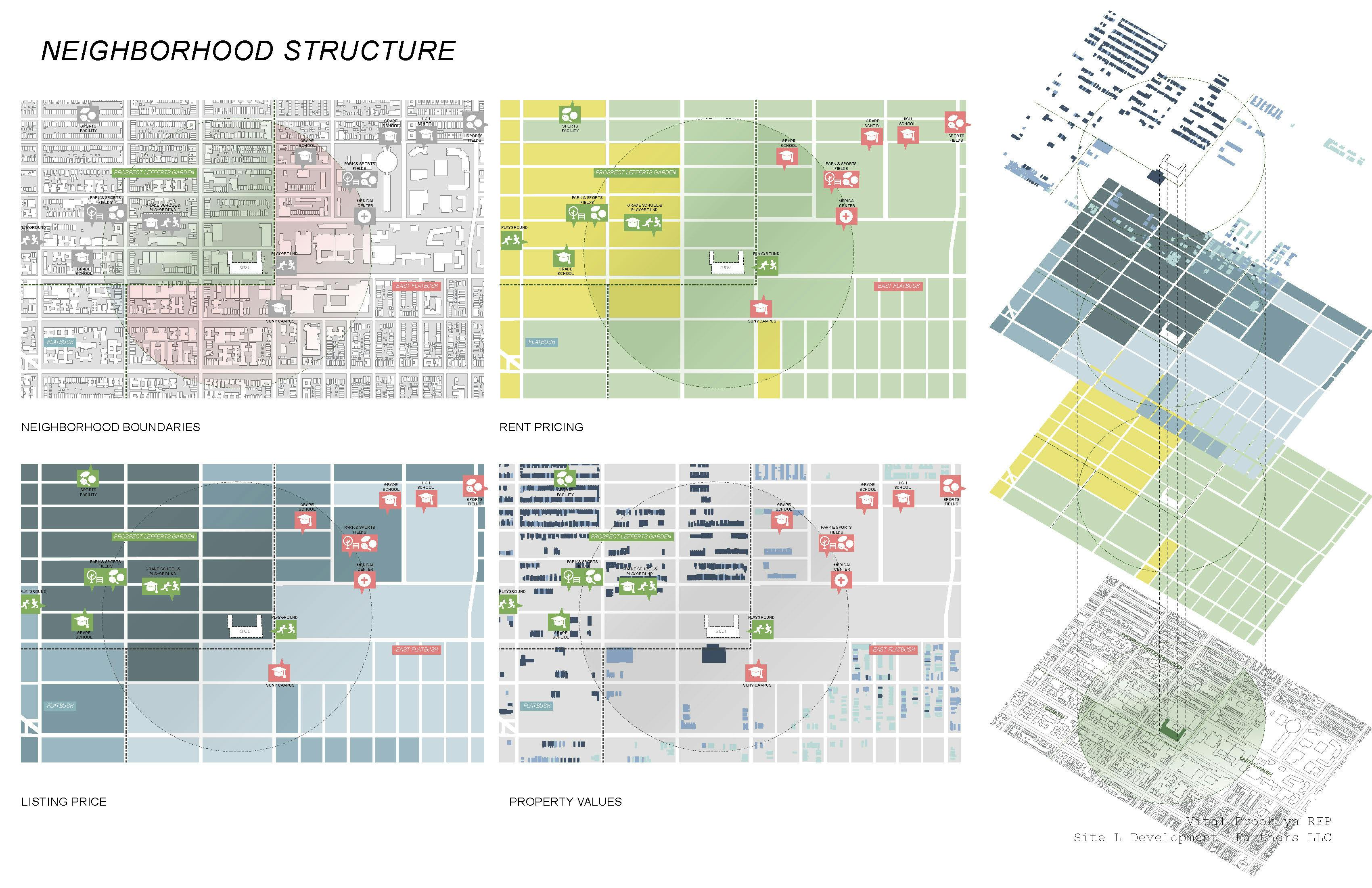 The development site is irregularly-shaped with an interior depth of 120'-6" along with two through lot portions that have frontages on both Clarkson and Parkside Avenues. These qualities make the site well-suited for a design that employs urban connections and generous open space. Along Clarkson, the extra depth was utilized to create a 15' setback along a large portion of the building frontage. This extra space at the sidewalk is turned into a street-level plaza with a series of storefronts flanking it, including the Community Hub, a recreation center, and other commercial and community uses.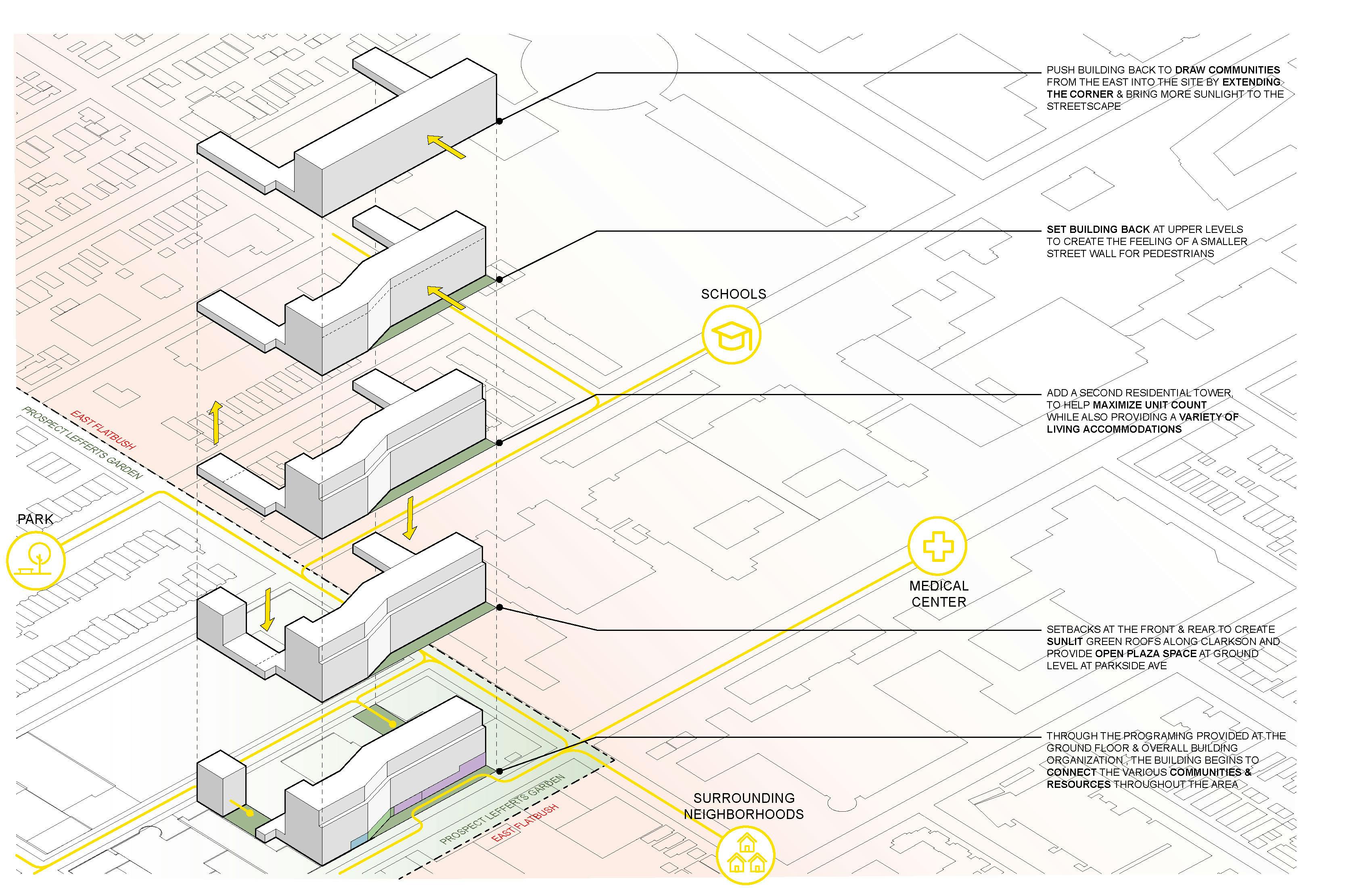 The richness and variety of uses will ensure a lively and active street with a new streetscape that includes street furniture, bicycle racks, and new street lighting. The plaza will also be planted with rain gardens and bioswales to help reduce stormwater runoff and increase resiliency.
The building has a significant amount of indoor and outdoor recreation space. This includes laundry rooms, a large amenities room, and an outdoor terrace open to residents. In addition, there is a community garden Parkside Avenue for the public and a outdoor play area for the daycare. The design team has also proposed a series of landscape improvements to sidewalks and streetscape extending along Clarkson Avenue, spaces that expand public outdoor space at the ground level.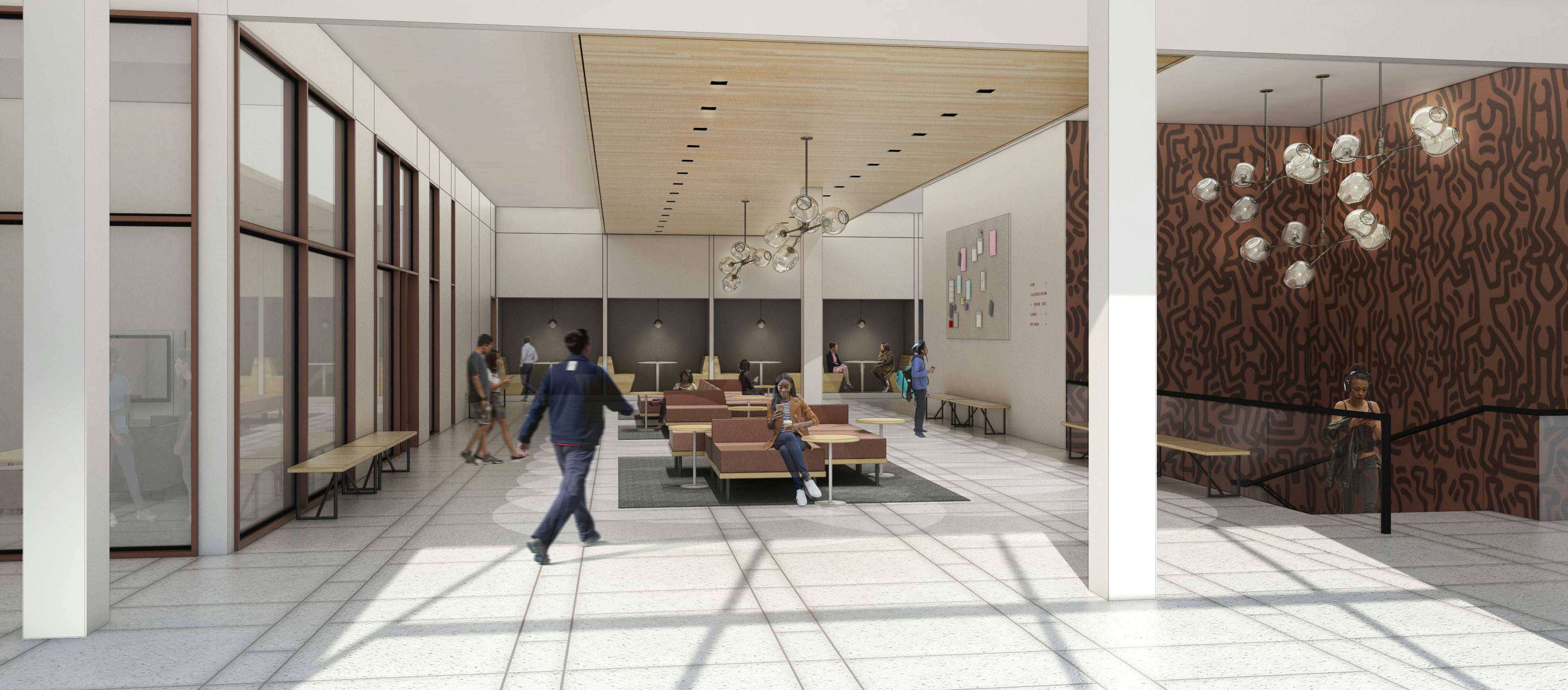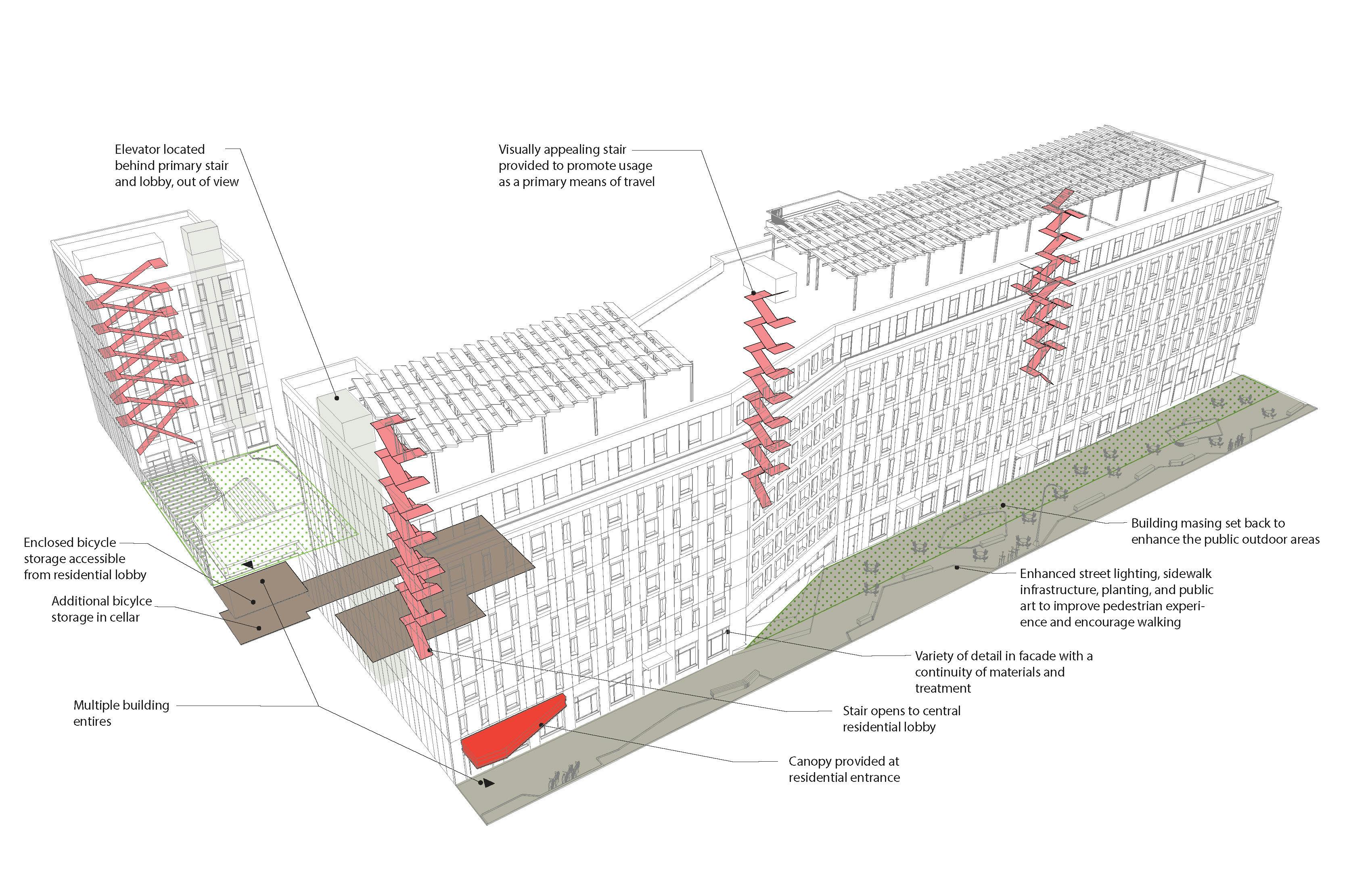 The project achieves design excellence through its commitment to Active Design and promoting healthy lifestyles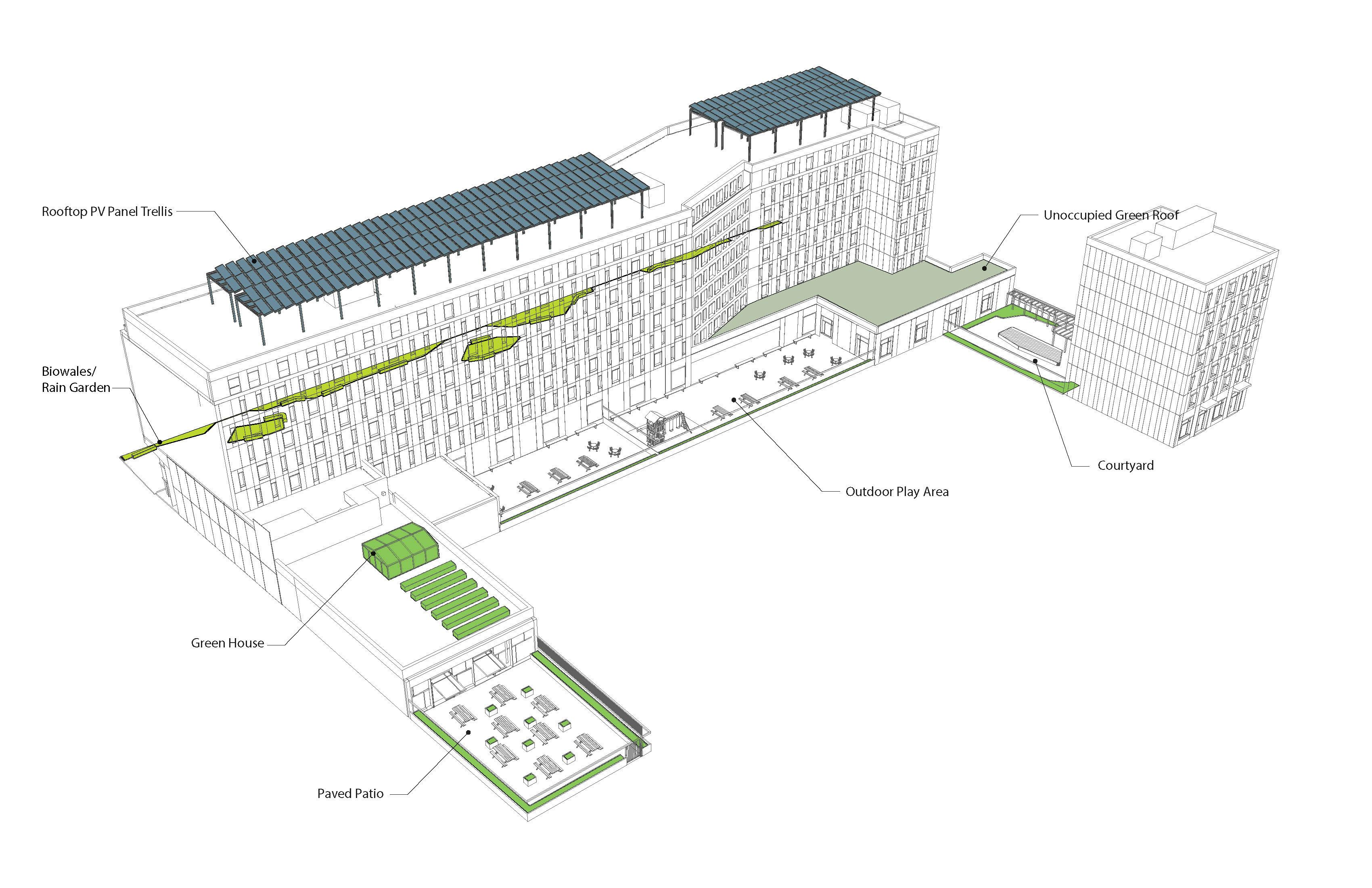 The variety of open spaces programmed for gardening, recreation, and play are a vital part of the healthy lifestyle promoted at Parkside Commons, And within the building, a welcoming reception area with an open stair and visual interest in the stairwells such as mural and colored accent walls will promote physical activity as well.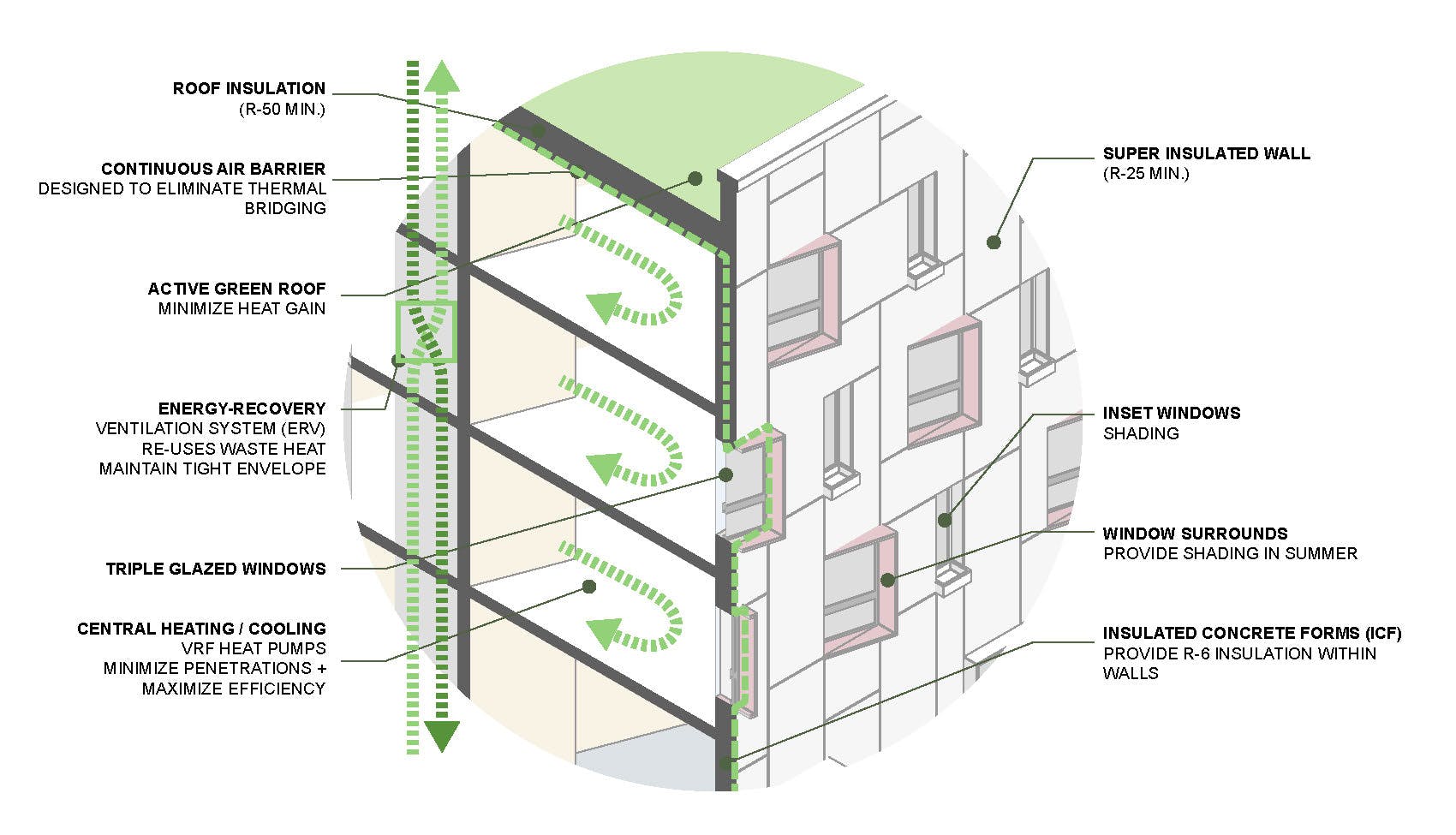 Parkside Commons is designed to Passive House standards and will achieve Passive House certification with PHIUS. Passive House is a performance –based approach that reduces energy in buildings by 50% to 70% and achieves an almost equal reduction in carbon emissions.