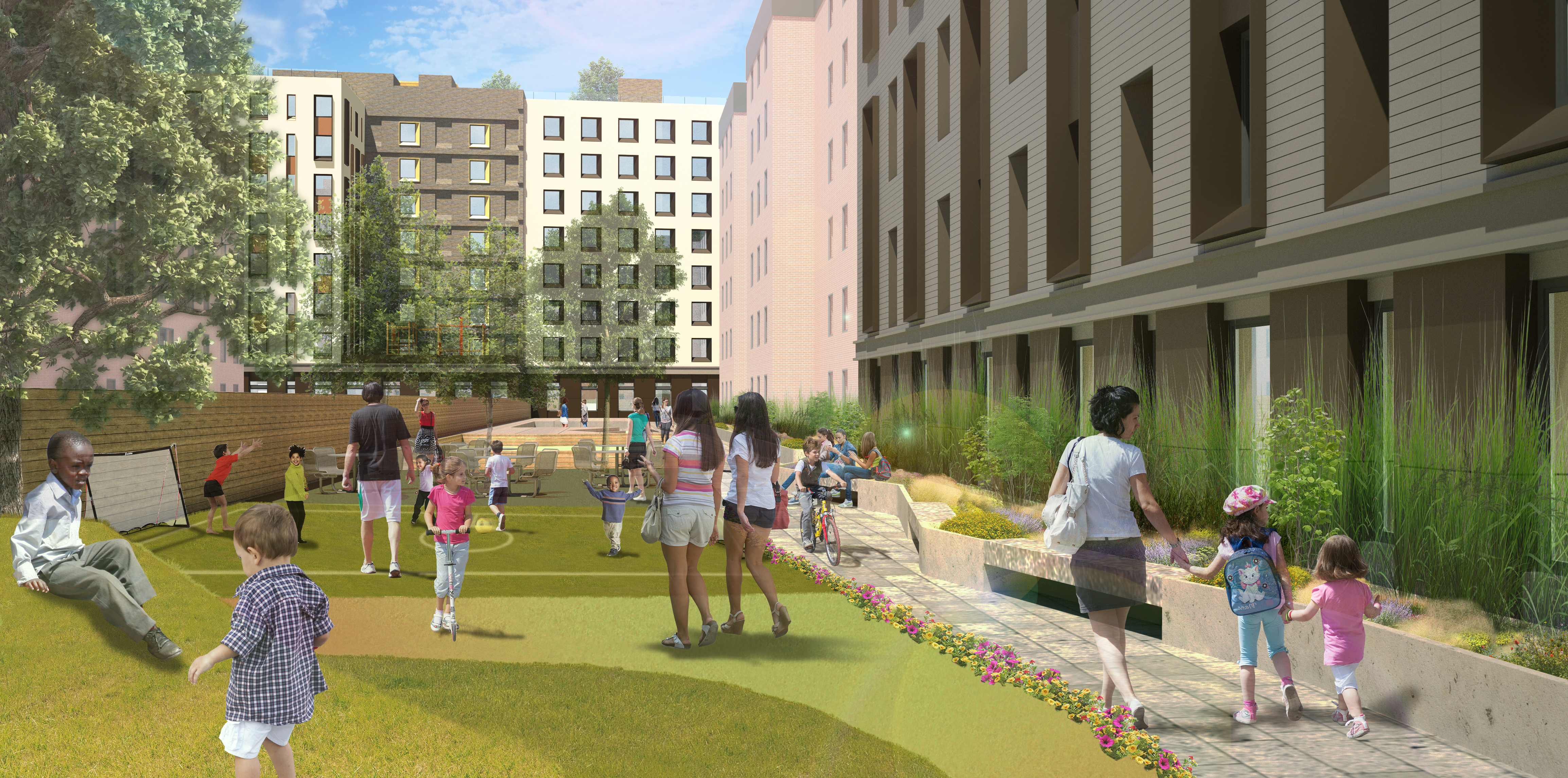 Working through several iterations and alternatives, the firm developed a proposal to be presented to the local council members, community board and HPD which includes various rezoning scenarios, a proposed site plan, and schematic designs and renderings of the new buildings and the overall site.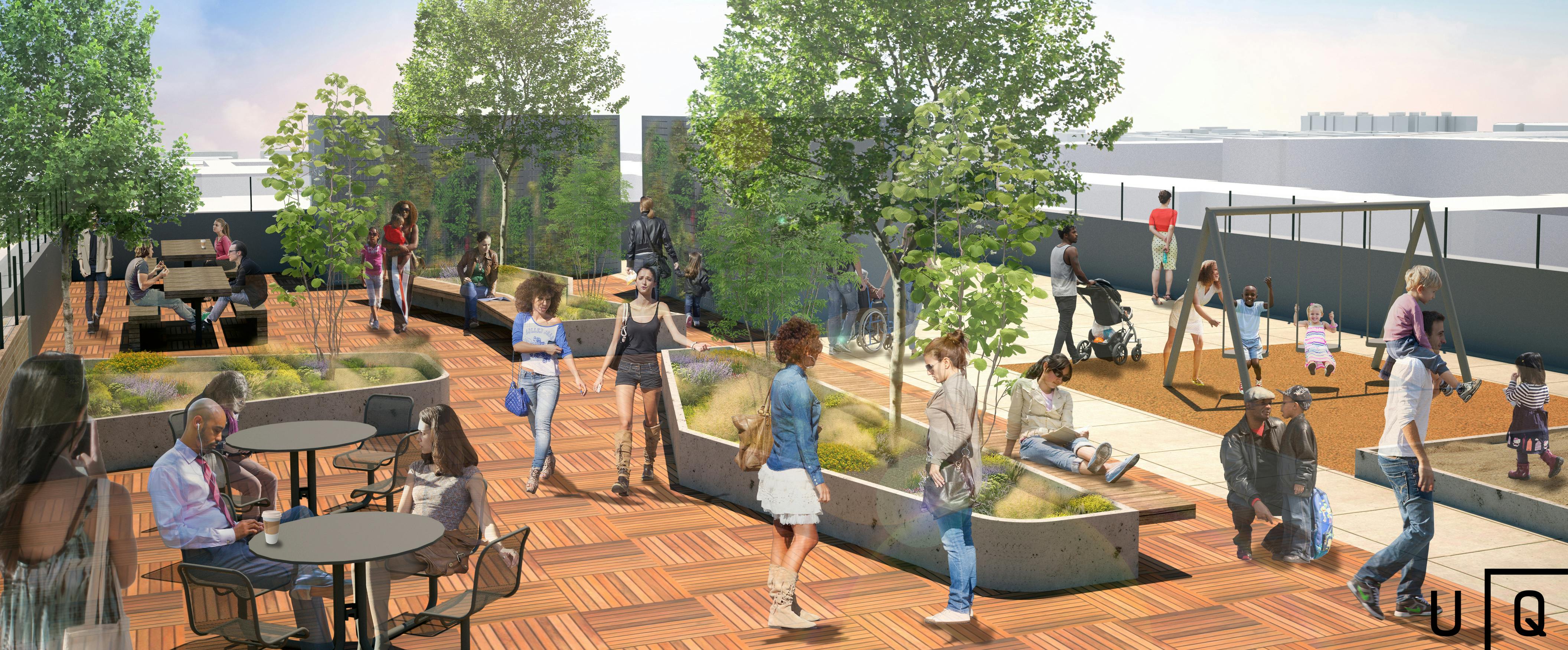 After gathering input from these stakeholders and refining the proposals to gain their support, we plan to submit to City Planning and begin the ULURP process for rezoning.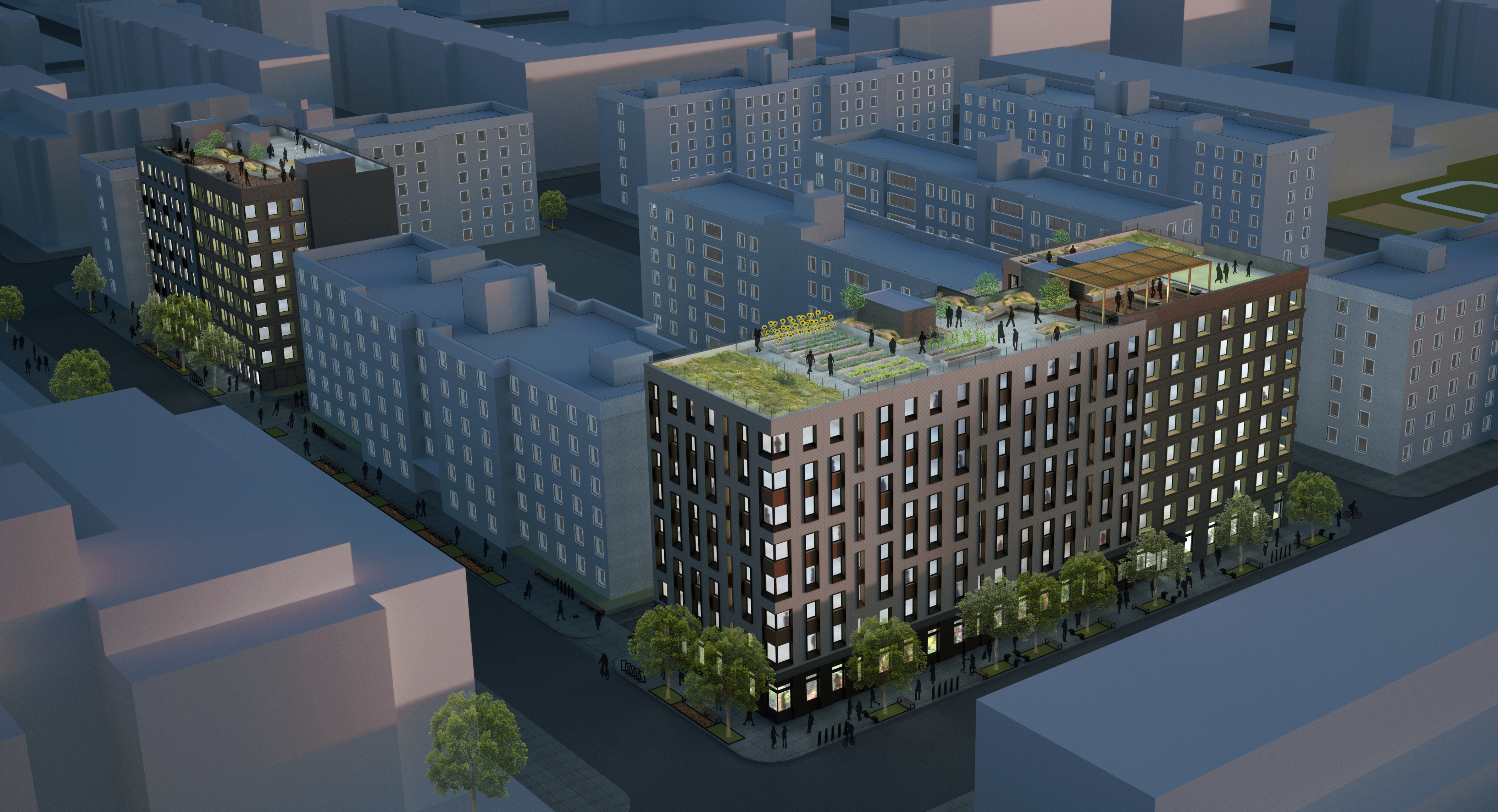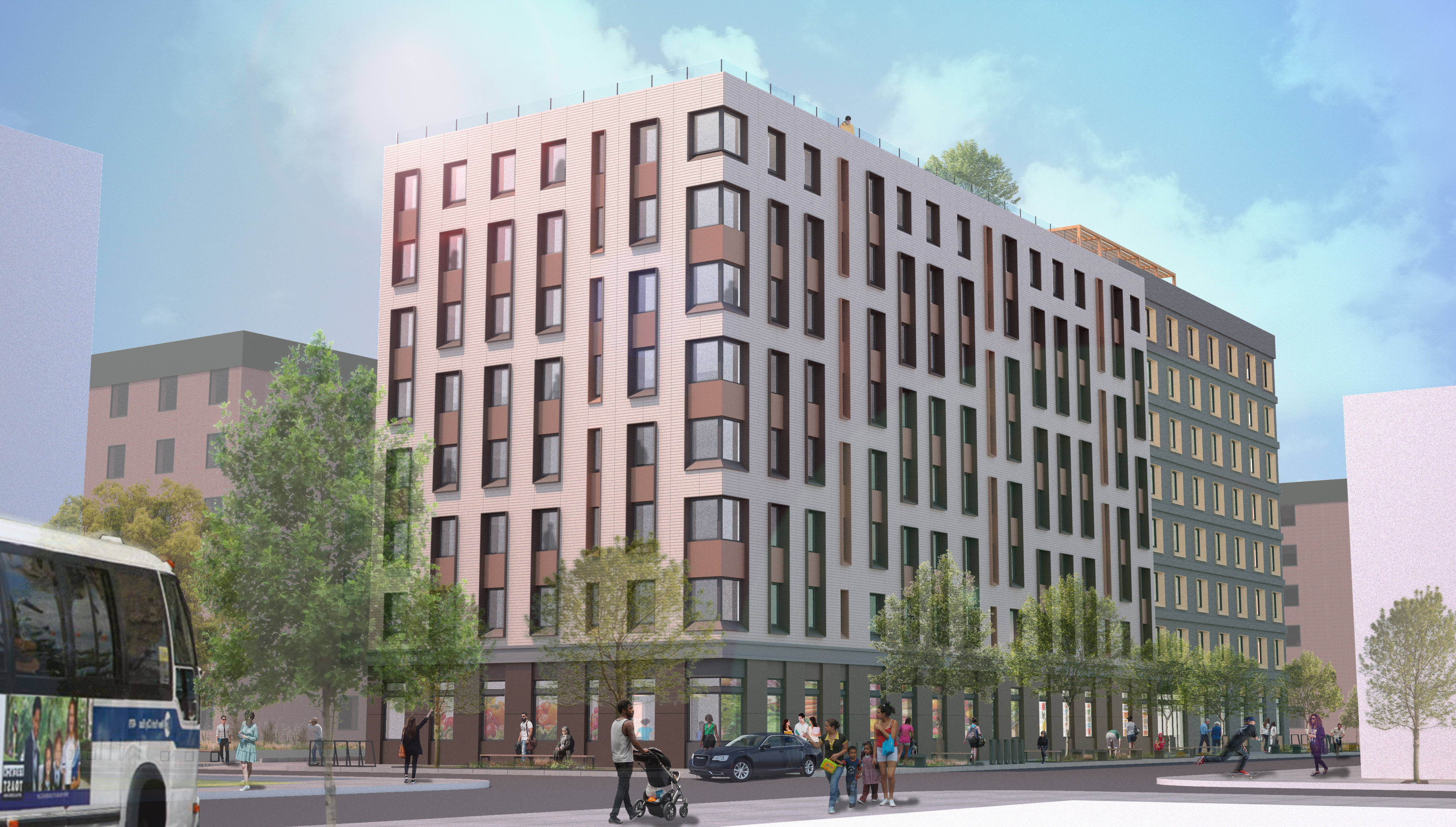 Building I at the corner of Sheffield and Sutter would be an 8-story building with 89 units, a 10,750 SF grocery store on the ground floor, and a large roof terrace.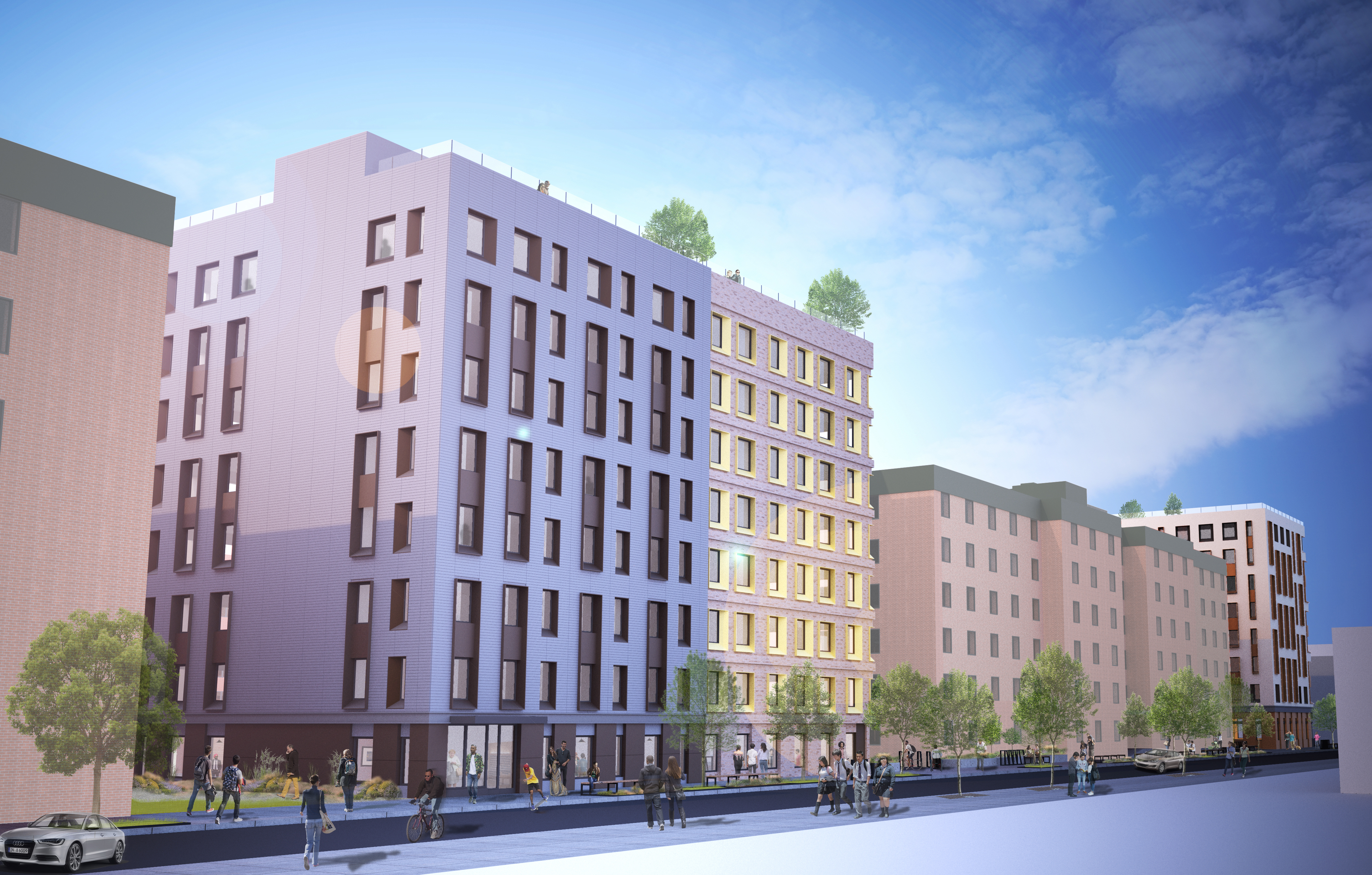 Building II along Sheffield Avenue would also be an 8-story building with 52 units, a 2065 SF community facility space on the ground floor, a landscaped yard on grade with a series of programmed open spaces along with another roof terrace.